I got tired of the cold, and decided to retaliate by wearing pastel colors to the point where it looks like I am slightly crazy.
Clashing much?
Oops..a curious little bug wants to get her picture taken too...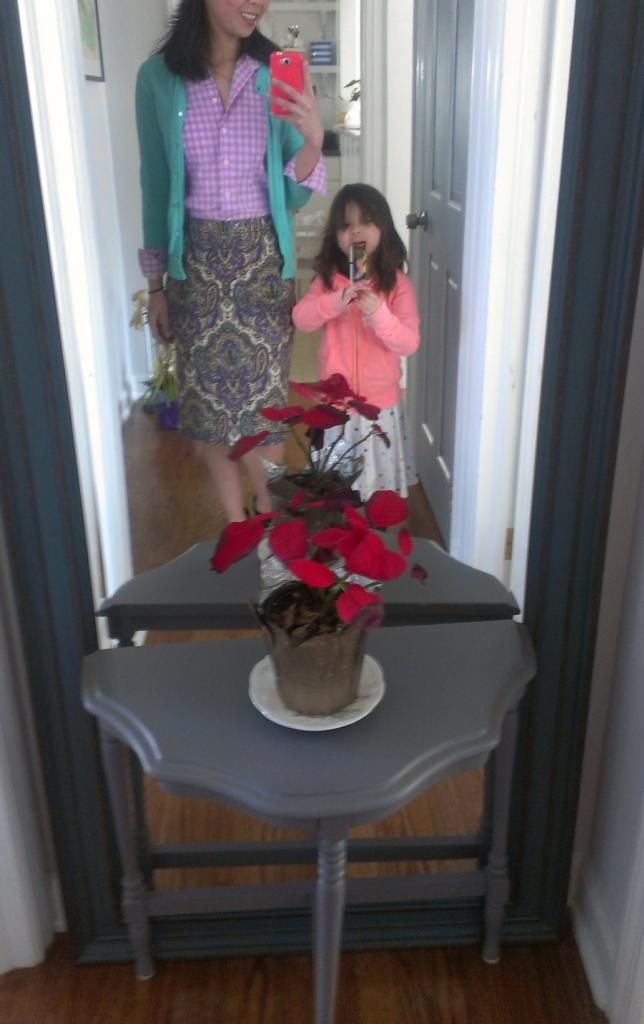 Sometimes, I wonder what she'll think of me when she remembers all these self-portraits that her momma likes to take...
Shirt - J.Crew Boy Shirt in Neon Gingham
Sweater - J.Crew Jackie Cardigan
Skirt - J.Crew No.2 Pencil Skirt
Wedges - Dolce Vita for Target