I've been on a low-buy so far this year for fashion related items. I have been limiting my purchases, and when I do buy something, I try to get items that will get a lot of wear. As much as I love a twirly, lacey party frock, I really don't go anywhere to wear it to....Getting all dolled up for my monthly Costco run seems a tad fancy...
I've been wanting to get my hands on a chambray shirt for awhile, and recently, I saw that J.Crew had a 30% off discount code for cardmembers via
Gigi's blog
. So yay!
I ordered two to compare and contrast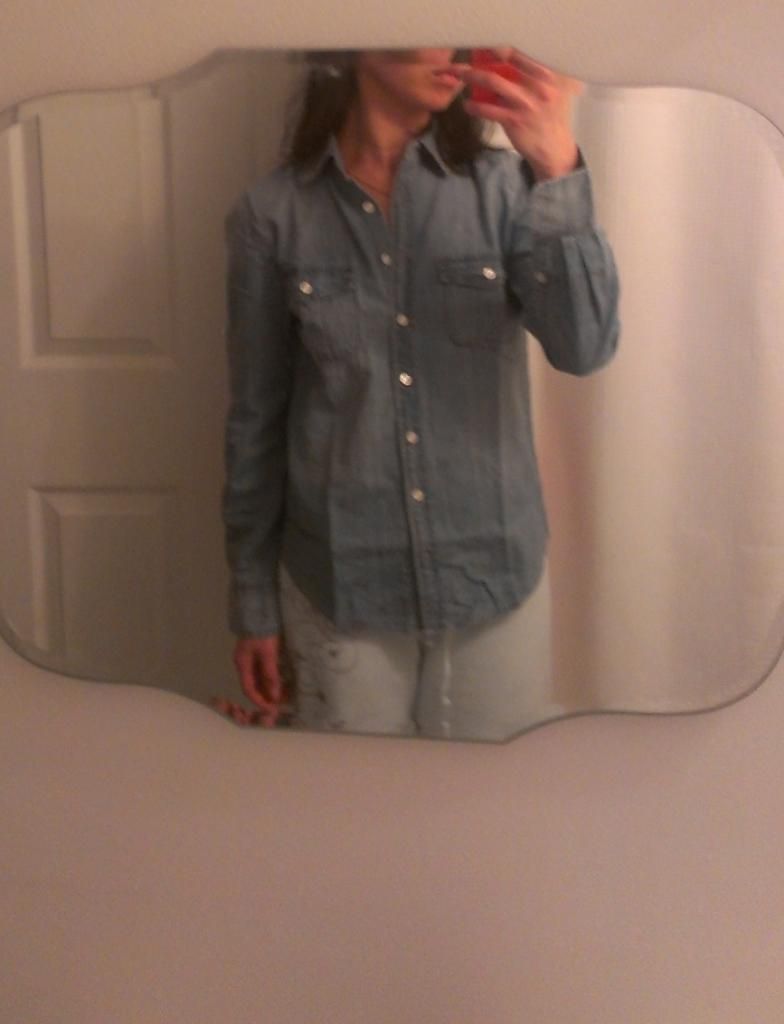 The pros:
- The fit is good and is true to size.
- The material is substantial, but not too thick, like some of the shirts I found in Forever21
(although, in their defense, those were denim shirts)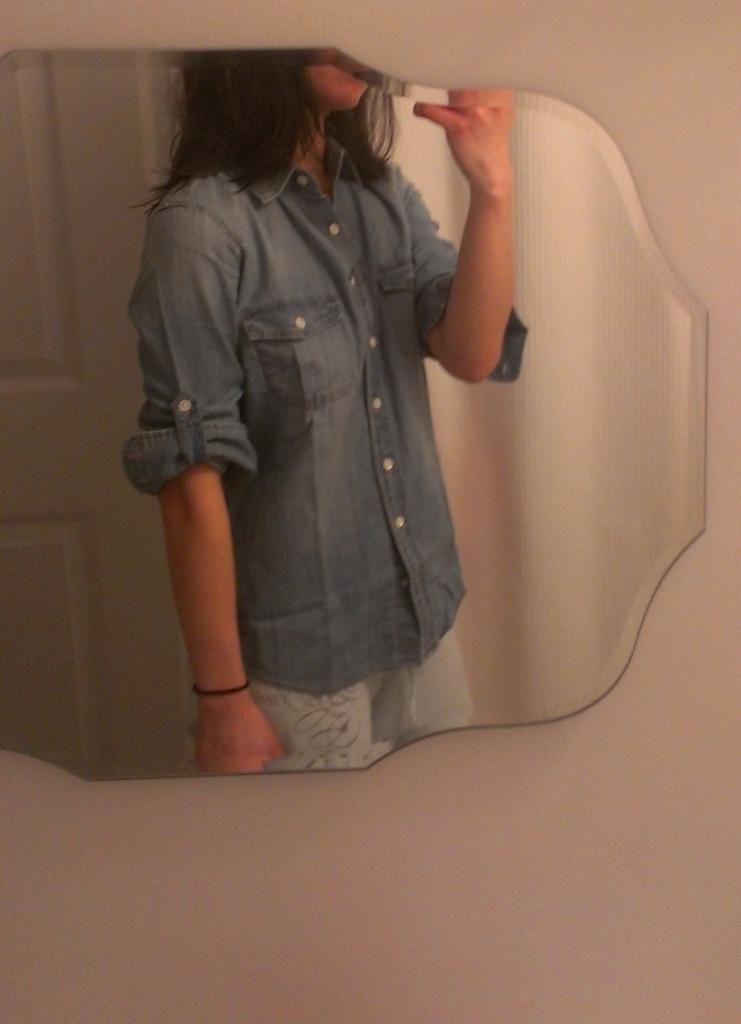 The not-so-pros:
- The color is slightly too blue for what I was looking for
- The button on the arm of the sleeve looks a tad funny to me when the sleeves are let down
- And it looks silly to me anyway when the sleeves are buttoned up -- I think the material is a tad too thick to be able to have it buttoned up like that, and look like it was nonchalantly done
(which is how I like it to look -- I'm a female -- I want what I want, and exactly when and how I want =p)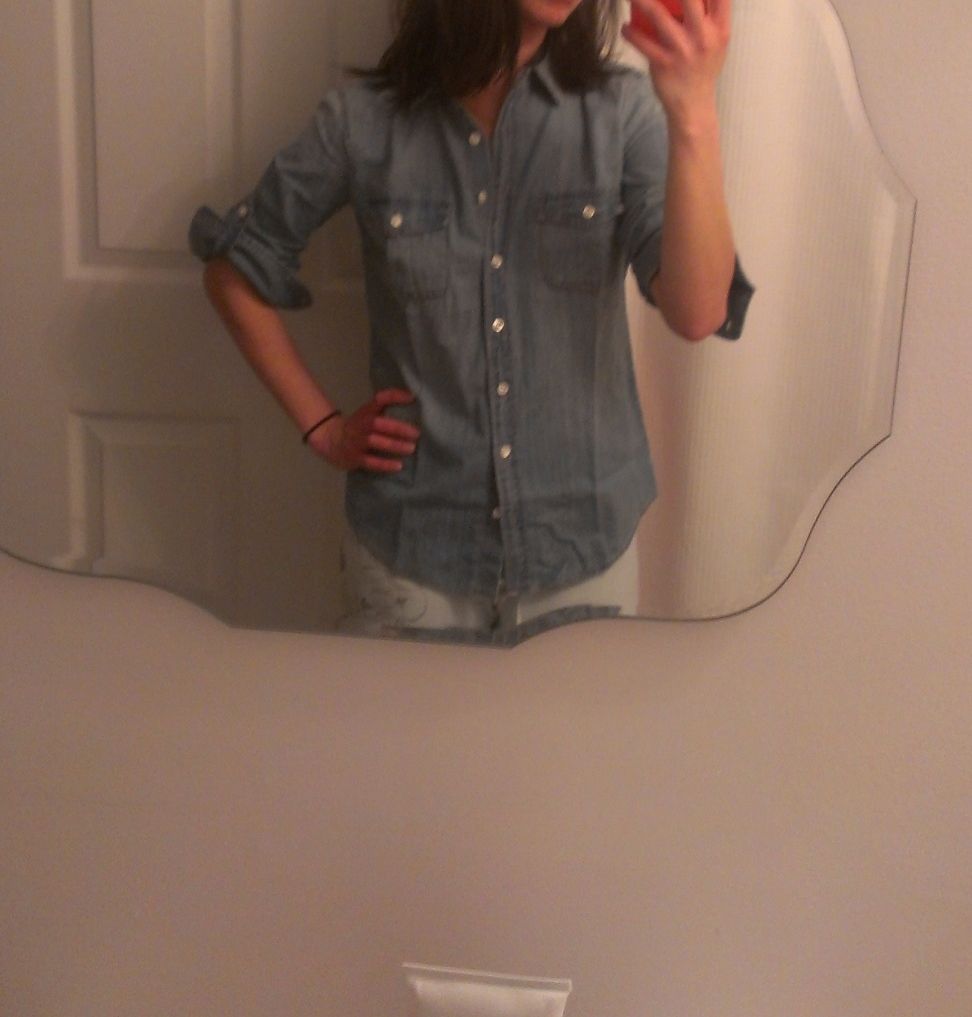 Overall, not too terrible, but the buttons were a deal breaker for me. It is going back to the store
Hahaha...nerd alert!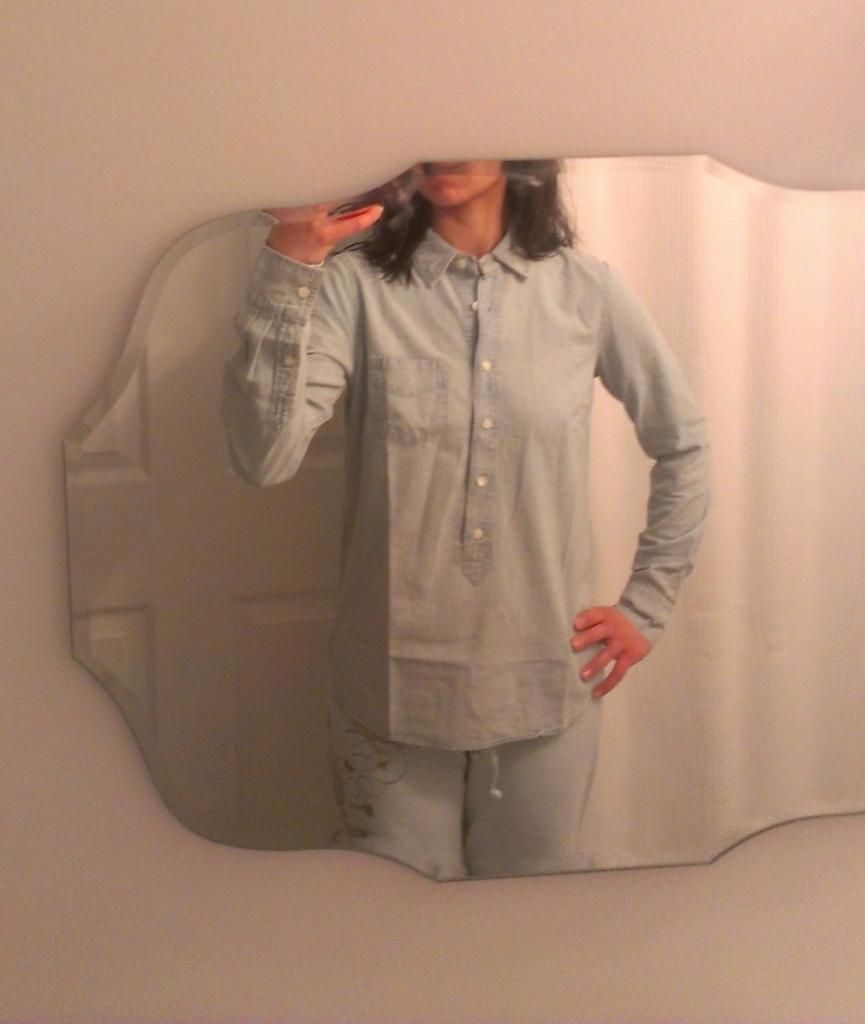 The pros:
- The fit is not bad, and it is true to size
(was slightly worried that it would be too small as I like my shirt slightly looser, but it is fine -- I won't say no if there's an inch extra around the hips, but that's just me being lazy and not following up on my yoga)
- I like the color -- it is a pale...well...faded blue. Just like the name implies =)
- The material is substantial enough
The not-so-pros:
- The buttons are cheap. Feels cheap, looks cheap. May even be on the verge of popping off
- It is a popover. Not as versatile as a buttoned down shirt
I prefer this over the Keeper shirt, but I am not quite sure it is worth the $. (See? I am being conscientious with my money this year!Oh, how I am growing up!)
I may pop over to Old Navy to see what they have to offer. Until then (or until I run out of clean clothes to wear), this is on the "maybe" pile.