If I had to choose an outfit that feels the most "me", this would be it.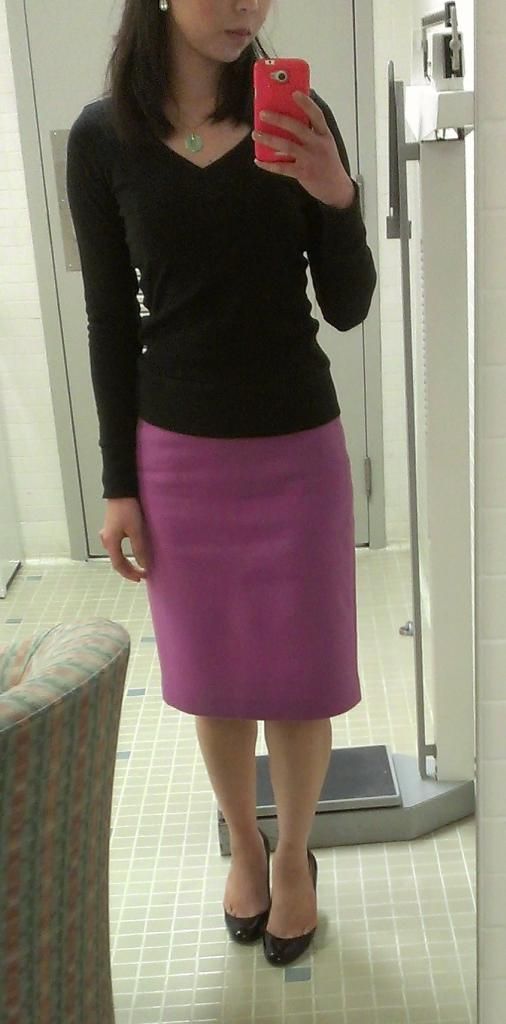 Sweater - Topshop
Skirt - J.Crew No.2 pencil skirt in double-serge wool
Shoes - Ann Taylor Perfect Pumps in Black Patent
Earrings - Forever21
J.Crew No.2 Pencil skirts are one of the many items that I like to hoard collect wear. The most flattering/well-cut version for me are the double-serge wool skirts.
And always with a fitted top -- because baggy tops that don't stay tucked in makes me cranky.
And of course, pumps.
Patent, preferably.
Although if it comes with a red-sole, I'll "tolerate" basic leather ;)