Oh, the joy of not wearing black or dark colors!
The weather is finally warming up. I have opened the windows (just a crack) for the first time in months to let the fresh air in.
I can already imagine the warmth of the summer breeze....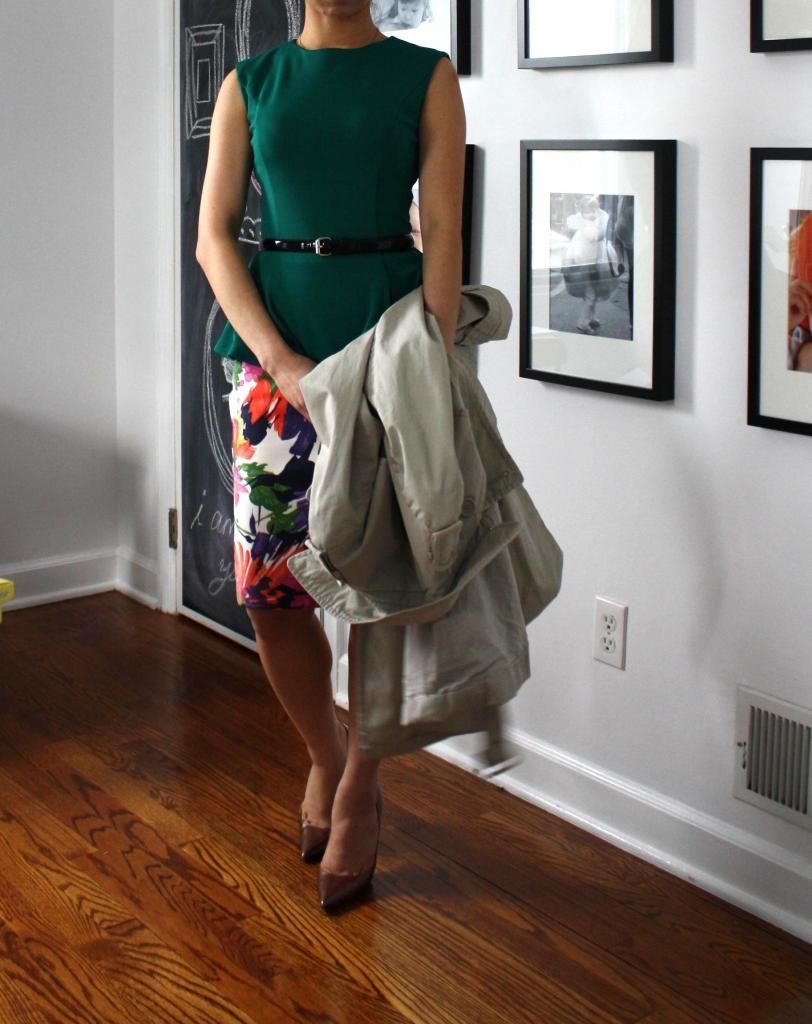 Is peplum still in? I have no idea, given the fact that I have stayed away from the stores and fashion blogs for the past few months.
Regardless, it is still very exciting to find out that one is still able to fit into her warmer-weather clothes after a long cold winter! I don't know about you, but when I am cold, I eat. A ton.
Top - MNG
Skirt - J.Crew No.2 Pencil Skirt
Trench - Banana Republic
Shoes - Manolo Blahnik BBs in Copper Patent
Belt - Ann Taylor