It is ironic how "cropped" pants are ankle length on me.
I found out during a recent health checkup that I am apparently 5'3" rather than 5'4". I have shrunk an inch, when I can hardly afford to lose any!
Oh, the trauma to my poor delicate nerves!
And white jeans tend to make my bottom half shorter and dumpier than they usually do.
One would think that I would learn...

But I love the idea of white denim. So I shall just have to continue visualizing long, lean legs.
And avoid looking at reflective surfaces.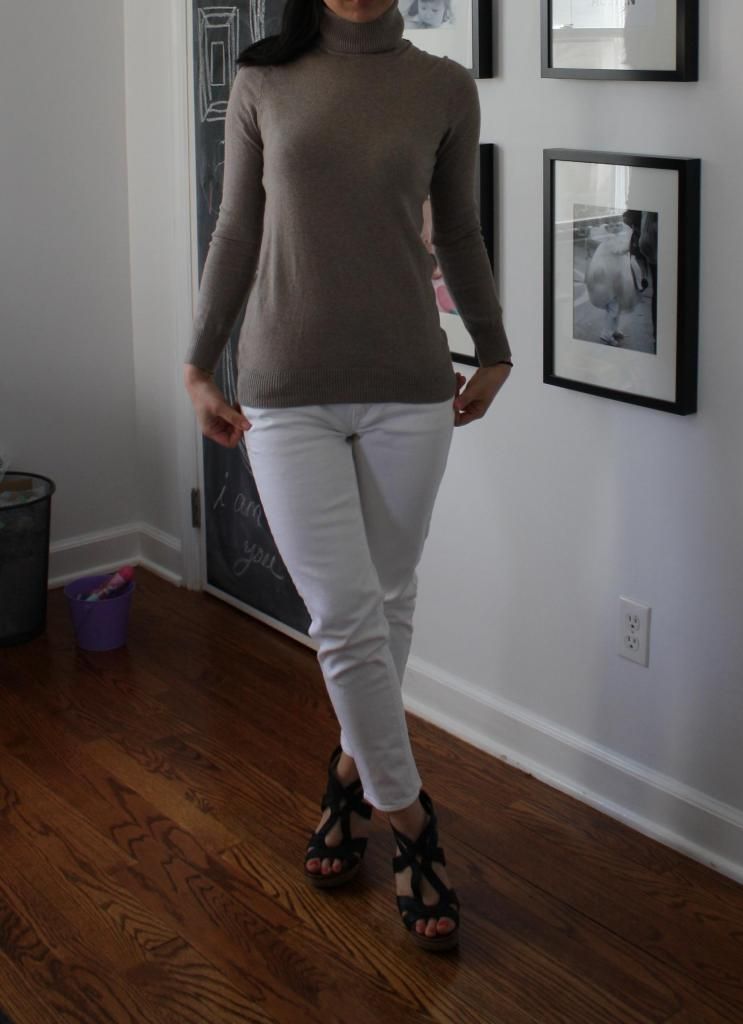 Turtleneck - Gap
Jeans - J.Crew cropped matchsticks
Wedges - DV for Target