That dreaded final sale. No returns, no exchanges, leaving customers to be at the mercy of sheer dumb luck.
I love stripes. No secret about it. And when I saw the
Maritime Dress
pop up in the sale section of Jcrew.com during their additional 30% off sale items, I clicked around the world-wide web, looking for reviews; placed an order and crossed my fingers.
The front? Not too bad...It's a loose fit, but that just means I can indulge in a good lunch (which I did before taking these pictures). This is after it was washed, hence the wrinkles - I'm not 100% sure if it shrank at all...perhaps a little?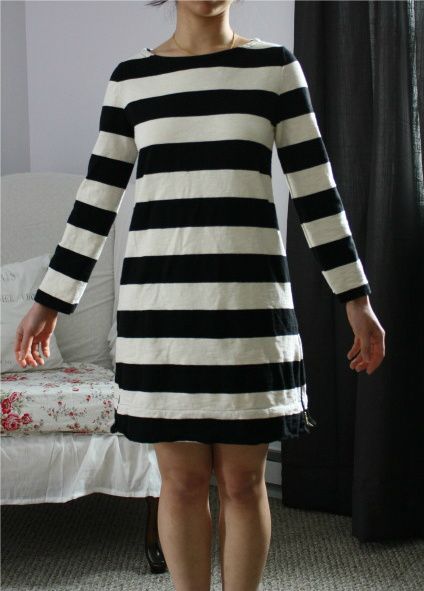 Now for the sideview ---
Yea.....no.
I naturally have a very defined curve on my back, making it tough for me to find fitted dresses that don't leave me with a pouch bulging up around my tailbone area. (either that or my bum is just big...I prefer the first explanation)
Regardless, I can't return it, so I found a way to work it into being wearable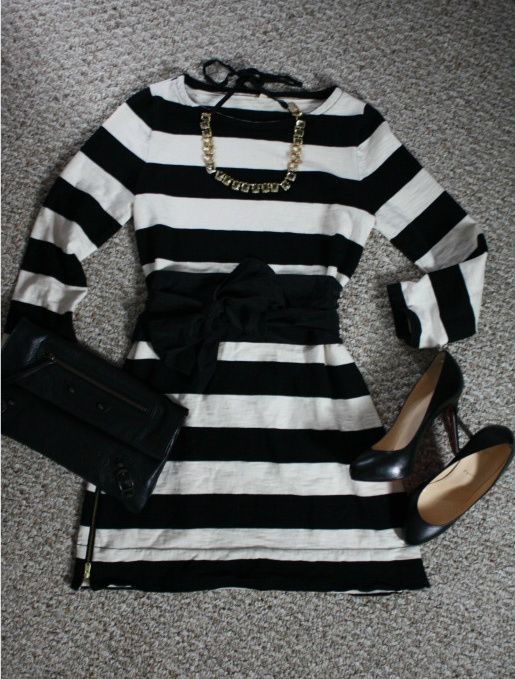 Ta-da! I have a waist!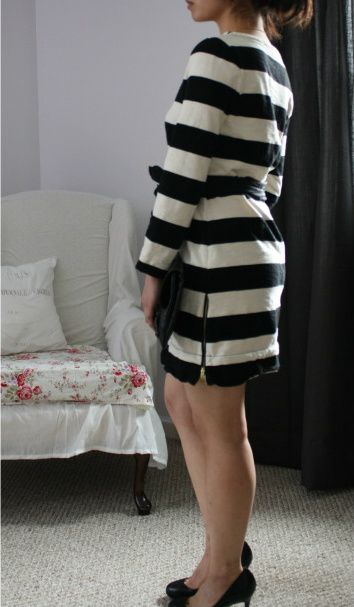 The beauty of belts =)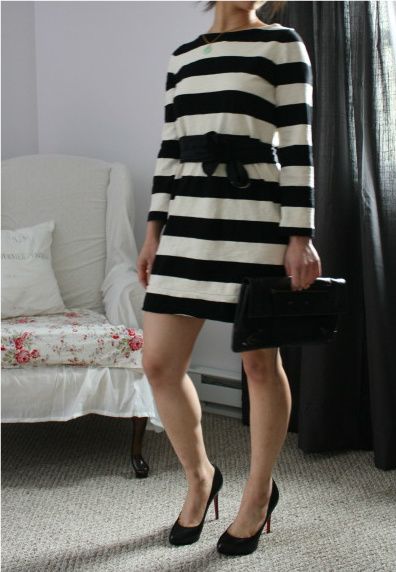 I am wearing an XS.
The dress is made up of a thick cotton so it may not be the best summer dress to lounge around it. But the thicker material will help it keep what little shape it has better.
Now, the question is...do I look like I just escaped out of prison???
Dress - J.Crew Maritime Dress
Obi/Belt - Geren Ford
Clutch - Balenciaga
Shoes - Christian Louboutin