I'm trying to expand my shoe collection. And since I really don't go anywhere but work, it's only natural to build on the basics first that is work appropriate.
Manolo Blahniks have a great range of pointy toed pumps that were apparently quite comfortable. So I finally bit the bullet when Neimans had a special gift card offer with purchase.

In terms of sizing, I am a 38.5 in Louboutins, and in the Manolo BB's, I ordered a size 8 and they fit perfect.
They were comfortable enough to stand during church service holding on to an additional 30+ odd pounds of tired toddler and her blankie.
Above mentioned toddler was less tired after church and wanted to know why I was taking pictures of myself...and she wanted in on the action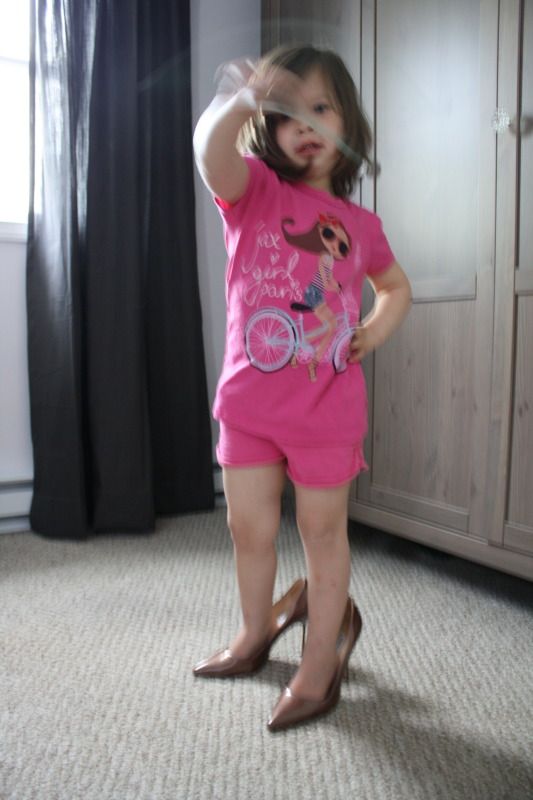 Believe or not, she was walking around the room with those on easily enough
Dress - from Ebay
Shoes - Manolo Blahnik BBs in Copper