I've always been disappointed that J.Crew's Cafe Capri pants were never for me -- they have tons of colors and prints and a lot of them usually end up in the sale section with very encouraging prices. But...because they make me look like a squat dumpling, I stay away from them.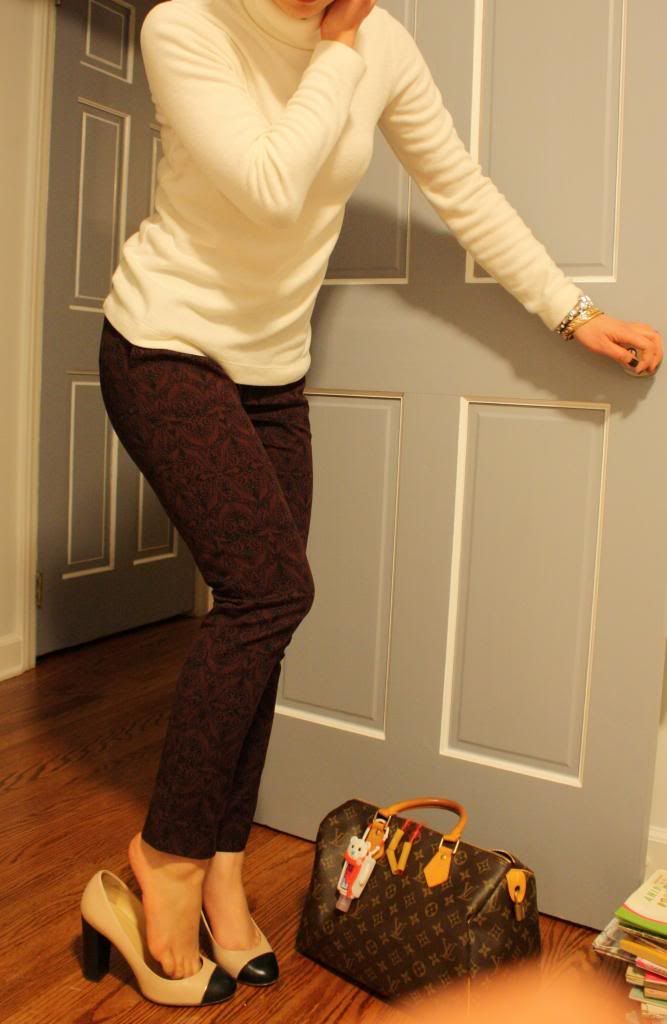 I do try them on from time to time, to see if my luck has turned. But as a palm reader once told me...."You don't have much luck...stay away from gambling". And apparently J.Crew Cafe Capris.
BUT...I did find a pair of ankle pants that (finally) suits me
(I've never been too sure about how flattering the Minnies are on me...but I keep wearing them anyway)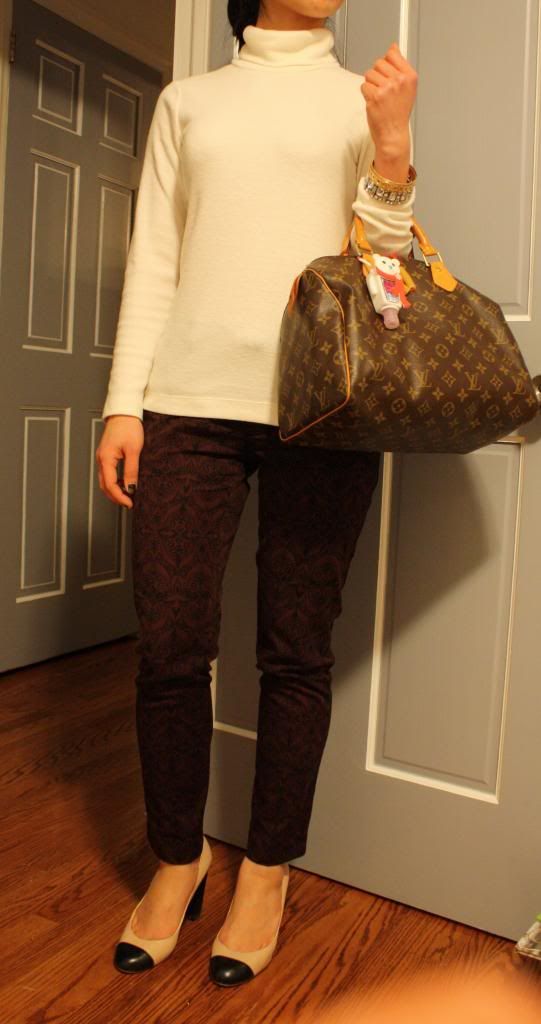 Sweater - Uniqlo
Pants - Mossimo Printed Ankle Pants from Target
Shoes - J.Crew Cap Toe Etta
Jewelry - Forever21
They fill the need that I have for the printed Cafe Capri pants and the Minnie bi-stretch wool in Cabernet all in one go. And I think these actually give the perception that I have lean legs (which I don't -- stocky calves and all)
And they were only $25.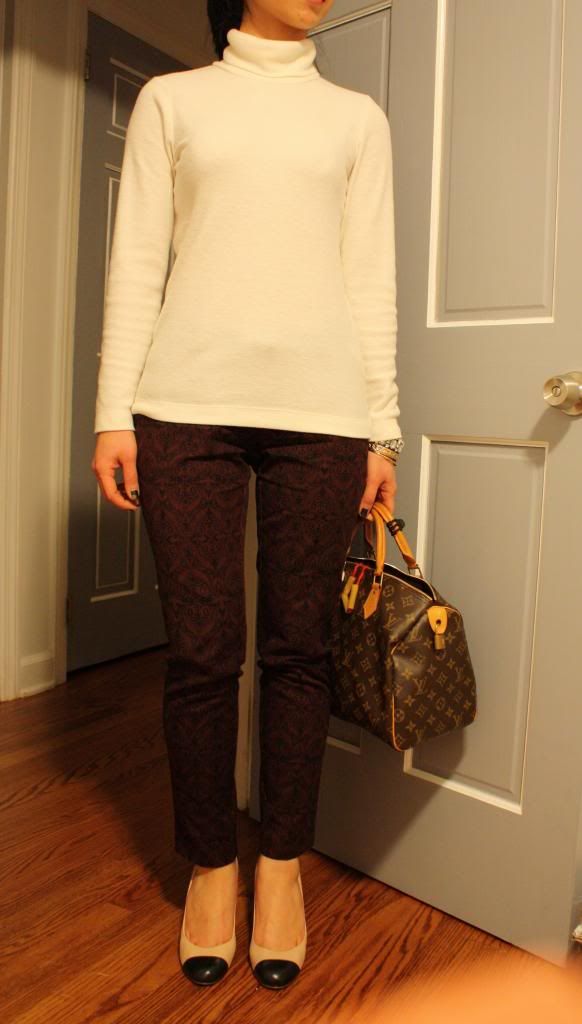 I'm wearing the smallest size available (size 2) and it is roomy around the waist/hips (if the waist was nipped in about a half inch, they would be perfect). And this is before my ambitious resolution to amp up my (non-existent) workout regime.
I'm going to toss them into the dryer and see if that manages to shrink it slightly...if not, I may bust out my sewing machine. Or...I may just continue to wear a belt with it.
Either way....