I first came to notice Bailey 44's column dresses after seeing it on a sales associate at my local Anthropologie store. She looked so put together that I was almost green with envy. She was probably in her early 40s, but in better shape than I am, so I assumed that the dress would probably not look so flattering on me.
After reading numerous reviews online regarding their dresses, it seems that it may be one of those miracle dresses that will look good on anyone, regardless of size.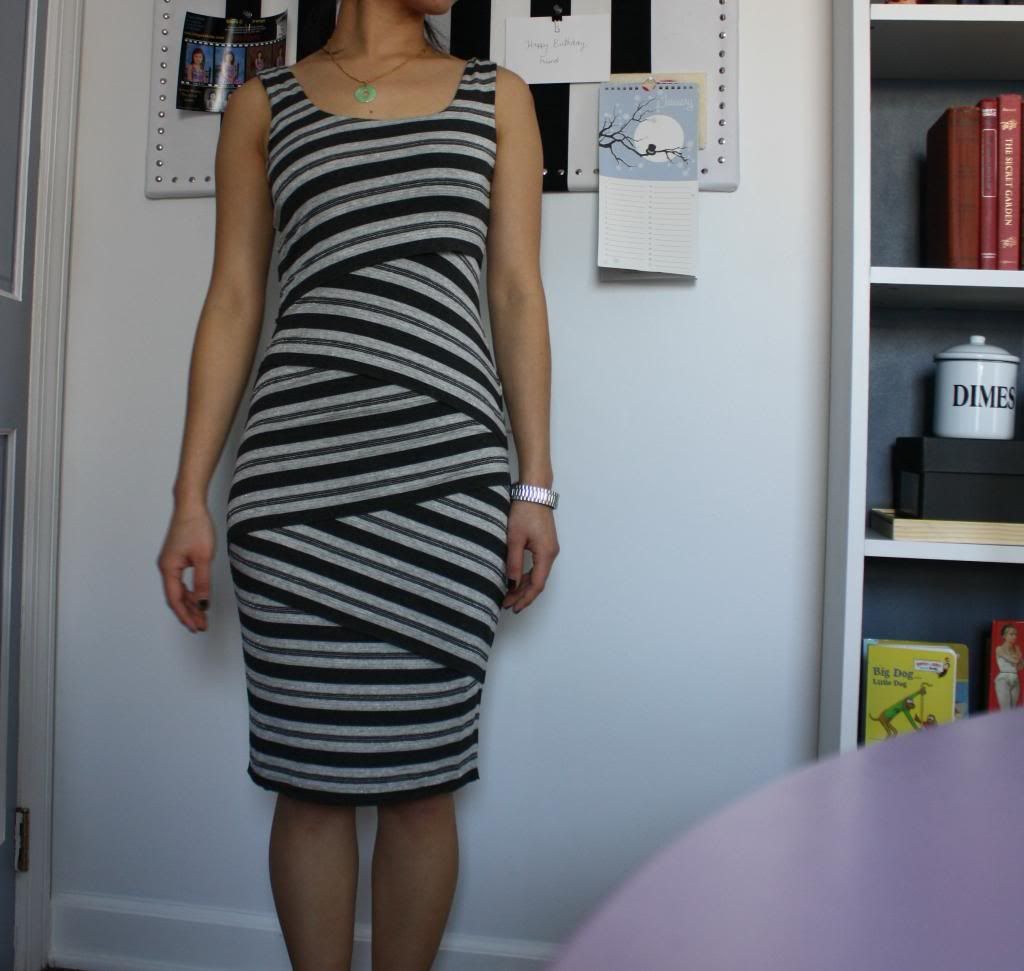 The
tinsel stripe column dress
went in the sale section after Christmas, with an additional 30% off and it was at a price point that I was willing to buy it at.I am wearing a size small (mainly because the XS have already sold out by the time I was ready to checkout)...I am typically a size 0.
The dress is meant to cling to ones curves, but comfortably so.
Because this is a size larger on me, it skims rather than clings, so I probably won't feel obligated to workout for a week prior to wearing it out
(which may or may not be a good thing, depending on what viewpoint one is looking from)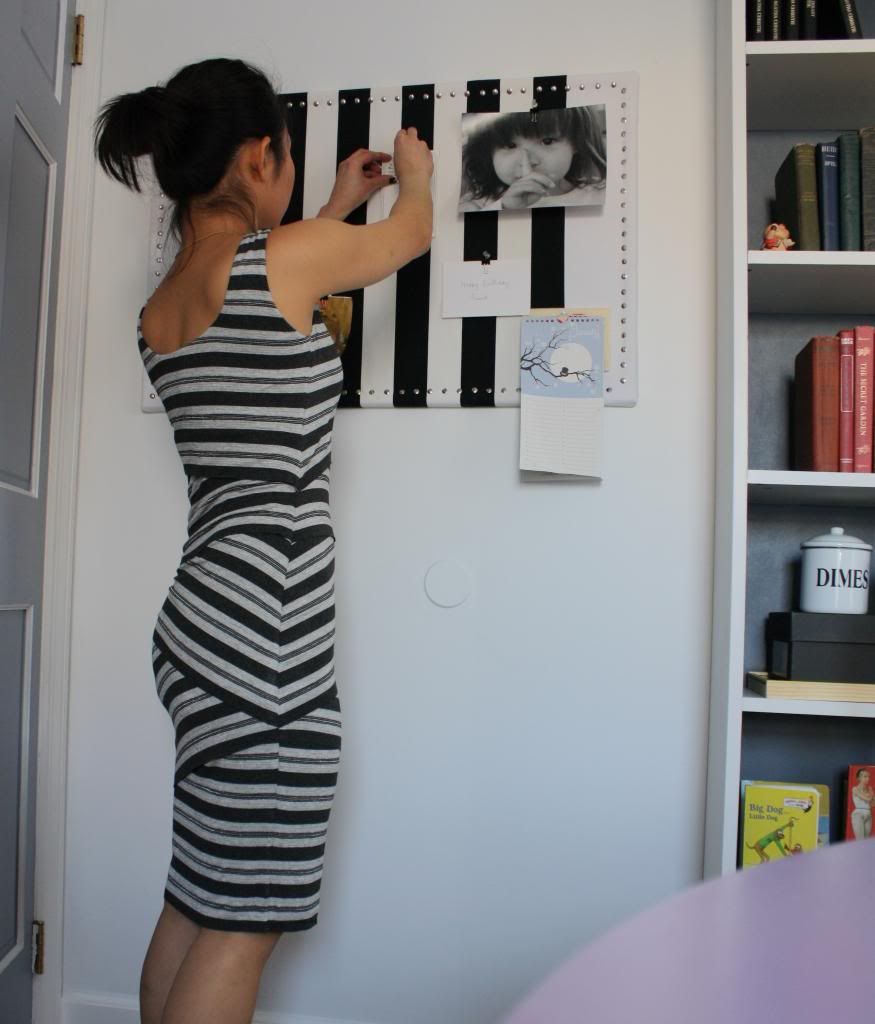 (The photos are taken at a slight upward angle, so my hips are probably displayed at more prominently that it really is when looking straight on)
The material is soft and stretchy, the length is just where I like it (which means it may be a tad too long for other 5'4"ers - I do prefer pencil-shaped silhouette to reach just past my knees) and it probably could be dressed up or down, depending on the accessories.