I'm afraid nothing particularly exciting nor vastly different from the last blazer post -- I tend to stick to key pieces when it is cold out (and my brain tends to work a lot slower when all it can think of is "It is %&#%$! COLD!")
And I do love this blazer (even though I've hardly worn it in the past year that I bought it...making up for lost time now, I suppose)
Plus, it hid my muffin top -- how is it that my jeans can fit perfectly fine one week and seem like it is one size too small the next??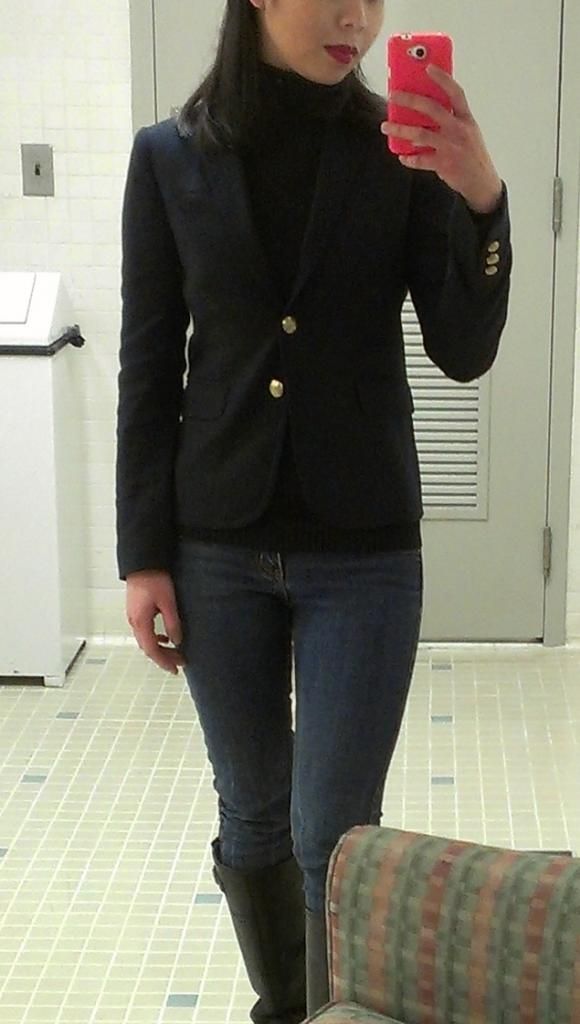 Wearing the blazer in my usual size 00 for schoolboys, the cut, on me, is superior to the seasonal blazers that I have tried and/or purchased.
The seasonal ones are cut a wee bit too generous in the upper body area for me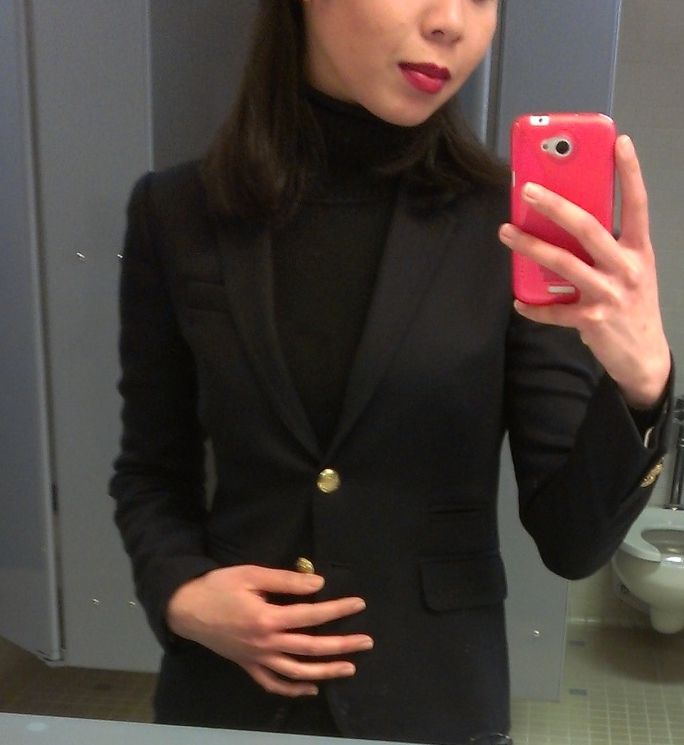 A touch of red brightens up a classic but stodgy outfit (
Covergirl Lip Perfection in Everlasting Immortal
-
review here)
Originally started the day off in NYX Chic Red, but having bright red lips with dark clothing is a tad too.....obvious bright for my senses -- so I applied the darker toned red over it.
Blazer - J.Crew Schoolboy in Navy
Boots - Target
Spring......(and warmer weather), please...do come.