It feels like I've been living in airports for the past few weeks.
Phi
is hosting a "go-to travel outfit" party over at her
blog
, and since I was preparing for a long haul flight anyway, decided I might as well snap some pictures.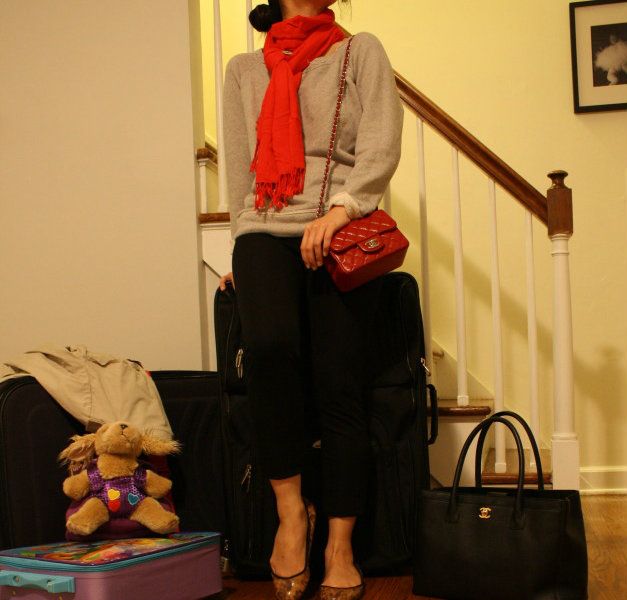 It is hard for me to find a balance between comfortable, cozy wear and being fashionable. I love sweats. I love my Juicy velours. And when I have to be in an airplane for 20+ hours, I would be extremely cranky if my clothes do not allow me to curl up like a baby on the tiny seat way back in the economy cabin.
But since I'm getting on in years, it's time to not dress like a college kid. Especially since I'll be towing around my 3 year old with me.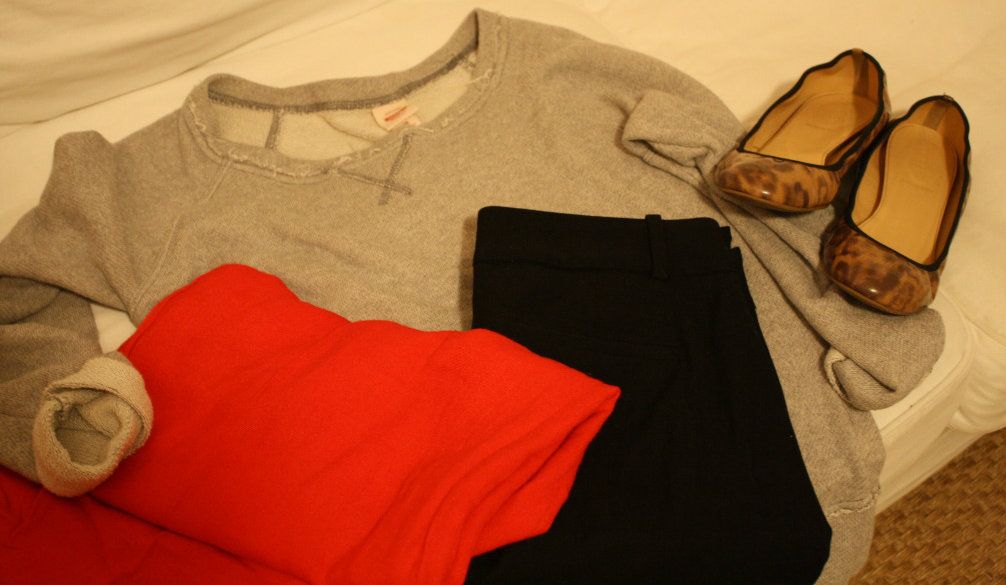 This trip around, I'm wearing one of my favorite soft and comfy sweater, black stretchy pants, and ballet flats. A brilliant red scarf brightens up the whole outfit. I added my trench coat because I'll also be heading to a place that is transitioning to spring.
In my carry on, I did pack a pair of leggings just in case the stretchy pants are too restrictive for me come the 4th hour into the flight. And of course, thick socks.
Sweater - Mossimo from Target
Pants - J.Crew Minnies
Scarf - from Malaysia
Shoes - J.Crew Lulu