Felt like I could blend right in to a 1950s tv series when I wore this outfit that I scored from
Anthropologie this past weekend.
I stopped at wearing a double-strand pearl necklace though. That may be pushing it a bit far...pearl earrings will have to do.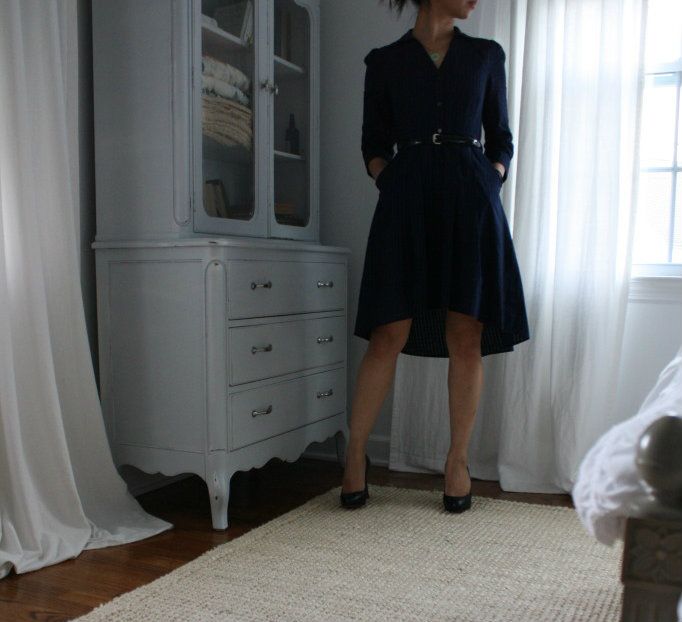 The dress has pockets!!! I super love it now!
Dress - Anthropologie Dakota dress in Navy
Belt - Ann Taylor
Shoes - Christian Louboutin New Declics