We are back in the States, and the weather is getting deliciously crisp. Fall is probably my most favorite season of all in terms of fashions...the boots, the outerwear, the sweaters!!
I have recently discovered the fantastic fun of Polyvore...how have I not figured out how to use it in all these past years?!


Crappy phone picture:<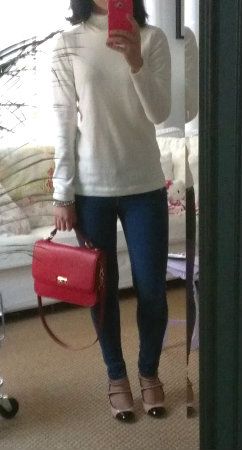 Sweater - Uniqlo
Jeans - Forever 21
Bag - J.Crew Edie in Flame
Trench (not pictured) - Banana Republic
I actually ordered the shoes when I was out of the country during one of J.Crew's 30% off sale periods and had to scramble to find someone to pick it up from my doorstep. I was wondering about the sanity of my actions, but turns out it was well-founded as they are now out of my size.

I fell in love with it when I saw it styled on the J.Crew site with a comfy white sweater and jeans -- there's just something about a white top paired with blue jeans, with a smashing pair of shoes.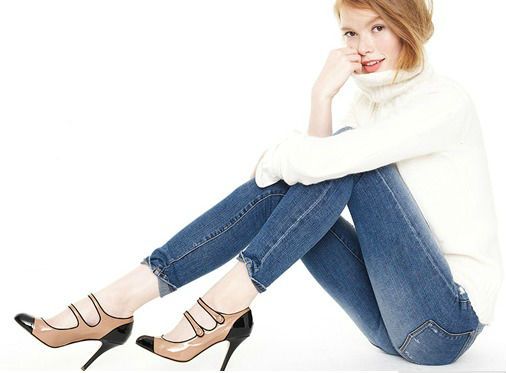 The fit is true to size for me --- I'm wearing a US size 8 1/2. The color of the nude is lighter than pictured in the J.Crew styling above, which will work better on those fair maidens -- not so good for me who just returned from a tropical vacation.
>
The top strap does not really stay up as pictured, but slouches down in the middle, which annoys me. But it's most likely due to the shape of my foot/ankle -- lack of meat in that area?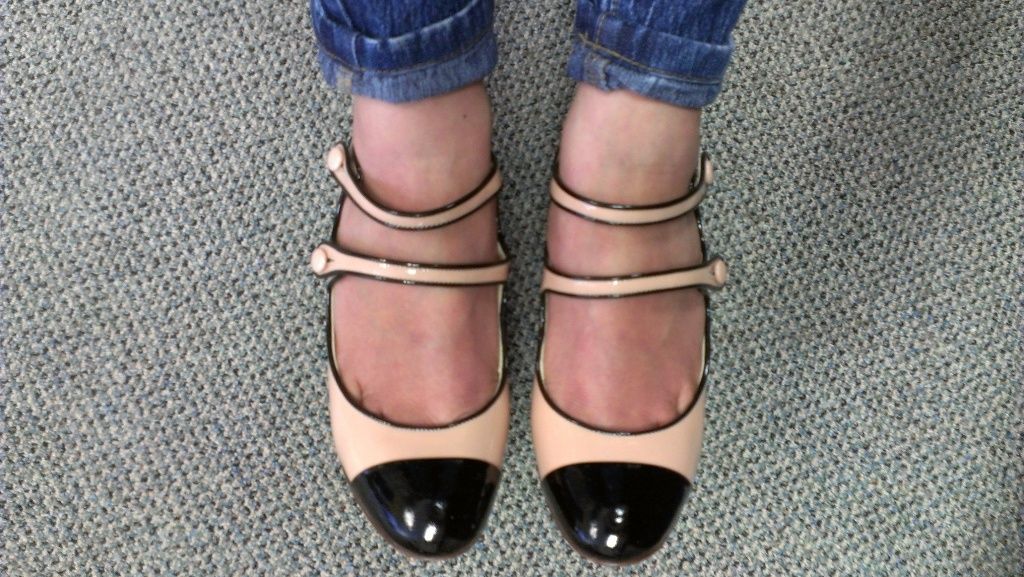 Overall, pretty happy with the purchase...now I just have to figure out other outfit pairings!



Edit: The heel height is manageable for a full day at work...usually, when wearing my Manolos or Louboutins to work, I will bring a pair of flats to change into before leaving the building. I didn't do that with these pair. Although I have to say that my feet felt a little numb by the end of the day....the fact that these are strapped onto the foot makes my feet feel like they are more constricted (I like to dangle my shoe on my feet when sitting)...my feet are slightly claustrophobic?? But overall, manageable especially considering it is the first two wears of a pair of new shoes. I expect them to be more comfortable as time goes on.