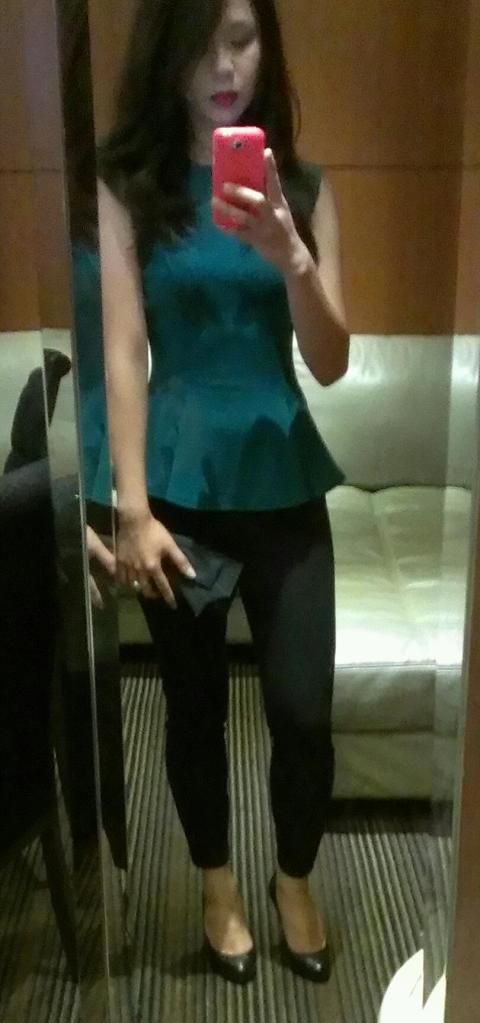 Jumping onto the peplum bandwagon (months later!)
I don't usually shop for clothing when I am back home in Kuala Lumpur as I usually feel like a humongous hippo in the midst of twiggy flamingo types but for some reason or other (vanity sizing has hit?), I actually fit into normal US sizes when I stopped by Spanish retailer Mango (MNG)
Made for a perfect outfit for a reunion type dinner with family while we were back in Kuala Lumpur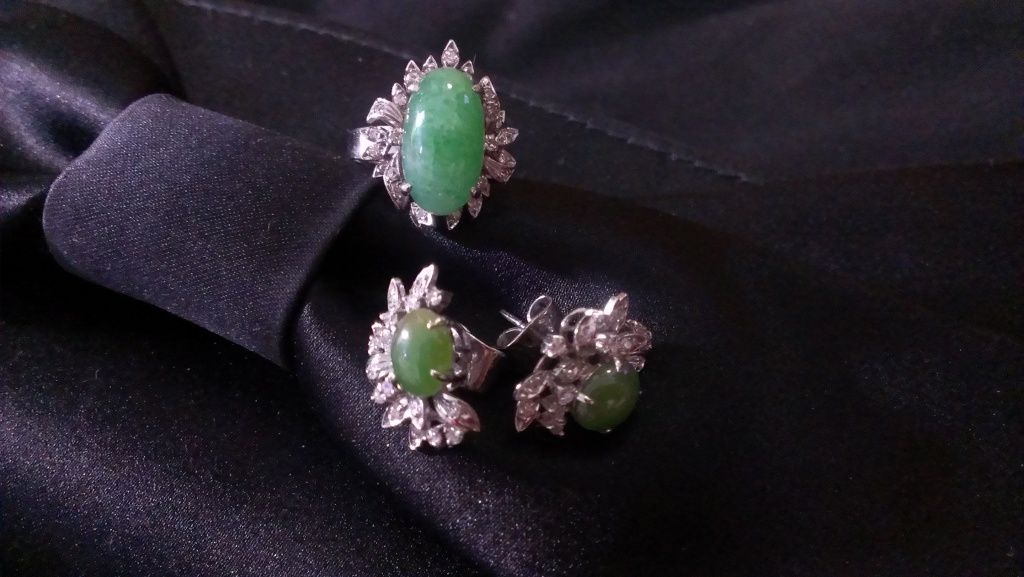 And it made for a lovely match with the jewelry, which is a gorgeous antique set made out of jade and diamonds.
It belonged to my late grandmother and I was honored to borrow them from my mother.
It was a present from my late grandmother to my mom when she turned 18(? or something like that...I don't remember) and it's now MINE! muahahahahaha!
Top - MNG Pants - j.Crew Minnies in black twill (regular size) Shoes - Christian Louboutin New Declics Clutch - Hollywould for Target Earrings and ring - grandmother's And I suppose the biggest compliment I got was from my daughter who said "Momma, when I am big, can I borrow these shoes? And that dress(top)? And that lipstick? And then I will be very pretty!" Awwwww....shucks!