I received an email this morning announcing a surprise sale at Anthropologie for 20% off all full-priced clothing and accessories for all Anthro members.

I cannot turn down a sale.
And I was enthralled by a particular ensemble in their "Like a Lady" feature.

I am a sucker.

First off -- Outfit of the day:


Sweater - Mossimo from Target
Jeans - J.Crew Cropped Matchstick (one size larger than my normal size)
Shoes - J.Crew
Bag - Louis Vuitton Neverful MM
Necklace - J.Crew (25% off in stores now)
Yes, still in white jeans. Bite me.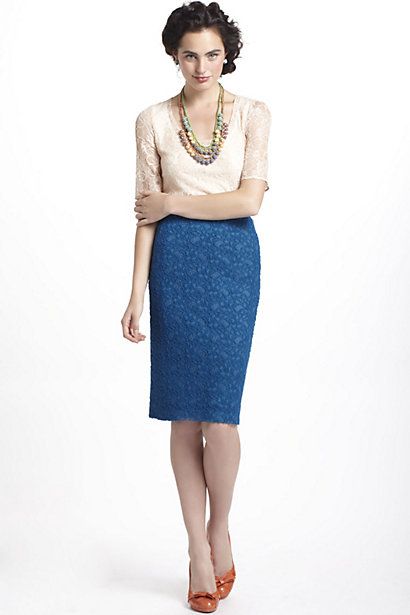 Listed as an online exclusive, which is obviously not true, since I found mine in the store.
First impression -the material is not worth the retail price of $118. But I was still curious and since I was there, I may as well try it on.

Fit -- love it. I'm wearing a size 2. I brought the size 0 in with me, but didn't bother trying it on. Perhaps I should have, just to be sure, now that I've read the other reviews online saying it is true to size.

The color - gorgeous
lapis blue
(not reflected in the picture though)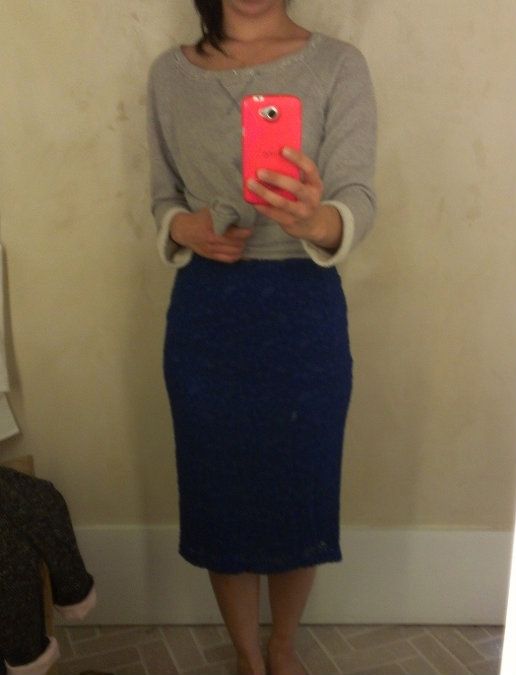 I was on the fence, but having the 20% off helped. Therefore, I bought it.
Would I wear it often? I don't know. But I love pencil skirts, and I don't have one that can be used for more dressy events.
Do I go to a lot of dressy events? No.
Hello. My name is Bagfashionista, and I am a hoarder.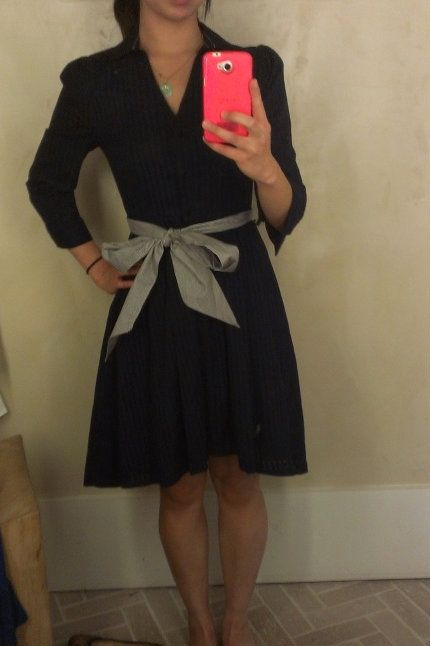 I have been eyeing this dress on the sale racks for awhile now, but have never tried it on because it was still priced at more than what I wanted to pay. Today, I noticed that it was reduced to $39.95 (retail $148) so I took it to the dressing room with me.
I love the dress.
Don't love it with the fabric belt -- makes it a tad cutesy for me. But easily removed to be replaced by a patent belt.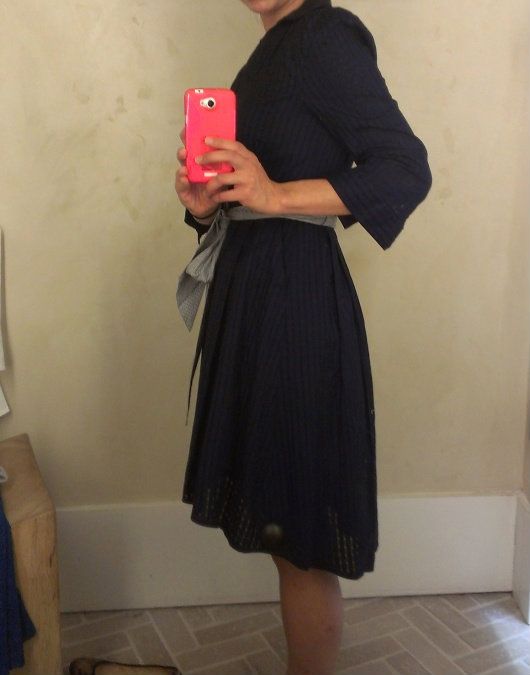 And I didn't realize that it had a high-low hemline until I saw the side profile. Details like this makes it veer towards the more trendy side, which is a slight con to me. Thankfully, it was not an exaggerated high-low.
But, I love the dress and its fit. And for $40?
Sold.
Bought a whole bunch of home related knick-knacks as well, which is what I typically go to Anthropologie for. All in all, I spent more that I planned. Per usual.
Have a great weekend!