There's to be a wedding related event in a few weeks for one of my old school friends (and I mean really old...I've known her since I was 10) and the theme was to be prim and proper English high society. Which, honestly, it is right up my alley due my partiality towards buttoned up classics.
Kate Middleton was given as a style example that fits the dress code.
It's been a very long time since I've looked towards the rich and famous for wardrobe inspiration - so I really had no idea what her style was. So being the surfing-nerd that I am, I Googled.
And I love it.
Especially what she wore to the Olympics.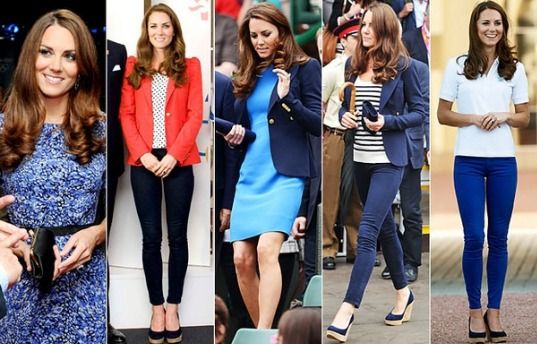 Blue, Navy, Navy, Navy, Blue.
I like blue. Navy in particular. I think she does too. Found one of those
color personality charts
via
Seleta
and this is what they say about those who likes that deep rich, saturated hue: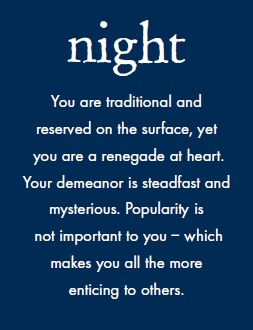 This is my partial-copycat outfit: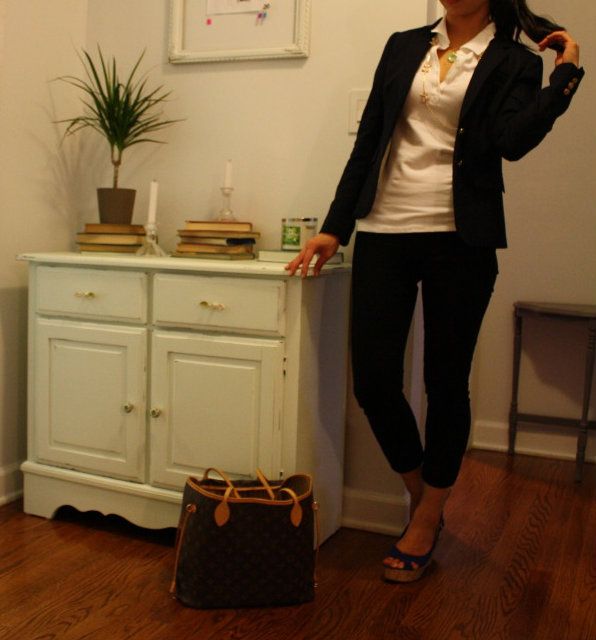 Polo - Aeropostale
Blazer - J.Crew Schoolboy in Navy
Pants - J.Crew Minnie in Stretch Twill (with bottoms folded in -- I really need to try on the petite version)
Necklace - J.Crew
Wedges - Mossimo brand from Target
Bag - Louis Vuitton Neverful MM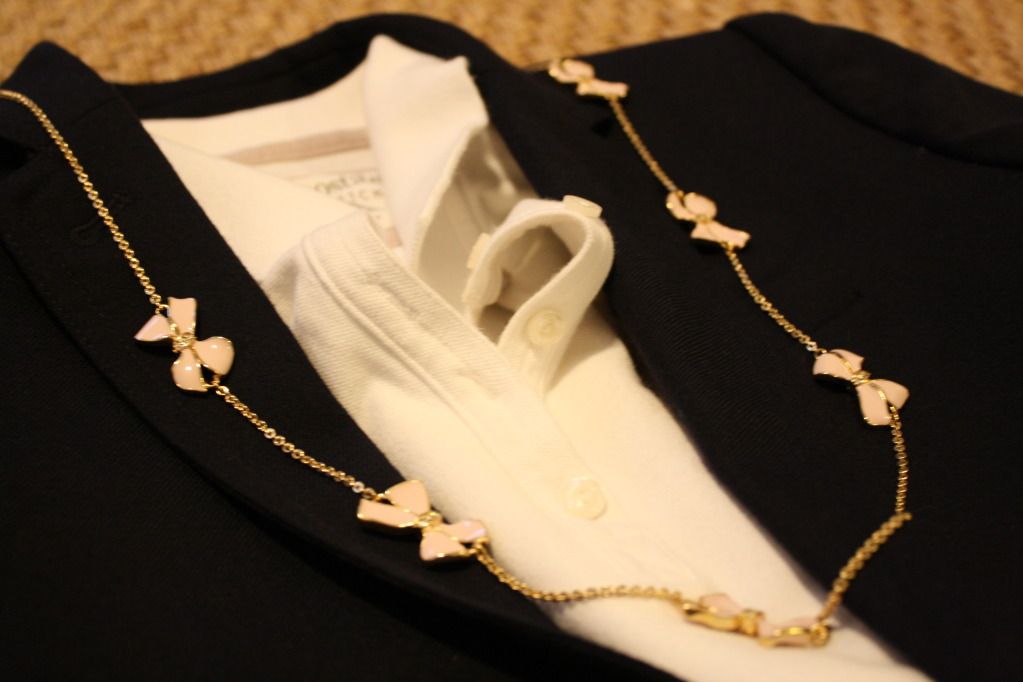 The
navy schoolboy blazer
from J.Crew is by far the best fitting schoolboy on me. I'm not sure if it is because it's one of the classics in their line, or because of the heavier fabric compared to say, the Herringbone, but I love it the most. Plus, it's navy. Blazers look good in navy. Sizing, per usual for the schoolboy, is one size smaller than my regular J.Crew size.