Ever had one of those days where you don't remember whether you've turned off the heater/curling iron/stove/other items that will potentially burn your house down?
Had one of those this week. Of course, the heater/curling iron/stove/other always is turned off. Which makes the journey back to the house all the more annoying, and unnecessary. But better safe than sorry.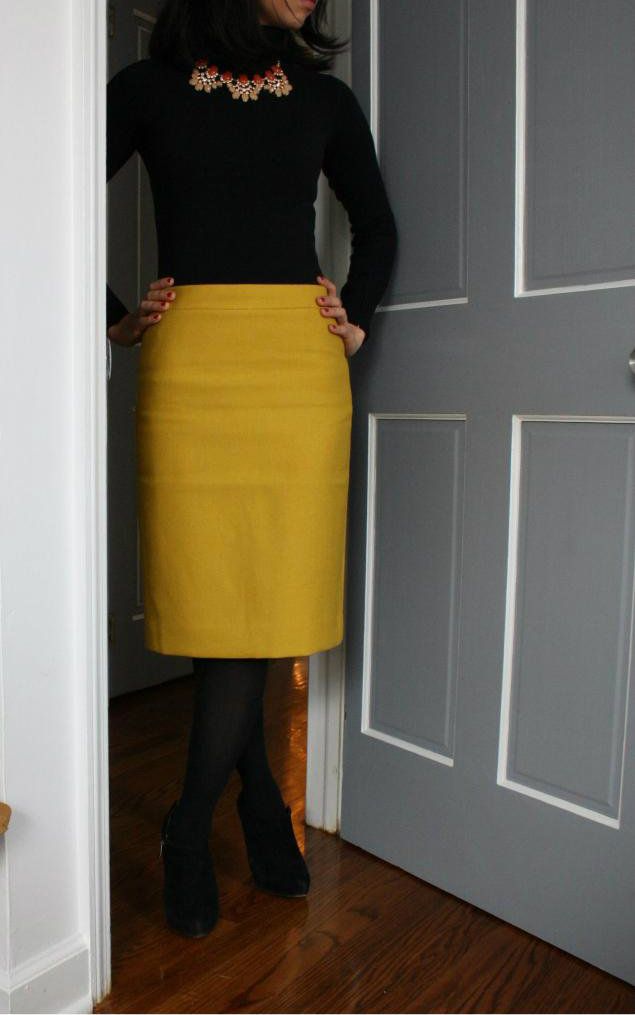 Turtleneck - Forever21
Tights - Target (I think...)
Booties - Sam Edelman
Necklace - J.Crew
This is what I call the quintessential J.Crew look - one of my favorites, actually. Classic, with a subtle edge from the statement necklace; demure and covered up, but with subtle...enticing qualities. =)
The skirt is from this year's Fall release -- I feel like the cut this year (or perhaps it's just for this color, or perhaps it's just MY particular skirt -- who knows, with the quality issues that J.Crew has) is slightly more constricting -- I have to take smaller steps because, well...the skirt kinda restricts normal/large strides. The fabric feels thinner as well.
But the overall cut is still superb for my body type. Still a staple. And still lusting after the
Vivid Jade
. I far prefer the wool versus the cotton version.
And because I find it amusing to see the amount of lip products that accumulates in my bag...here's a shot of what currently is in my Cerf tote: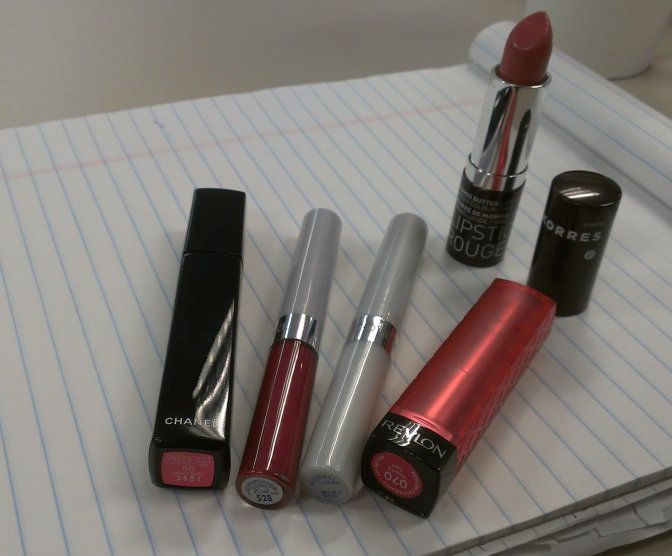 Wearing Korres Mango Butter Lipstick in Natural Pink, which basically gives a nude/neutral lip