There is something about flowy clothes that have the ability to make one look taller and slimmer.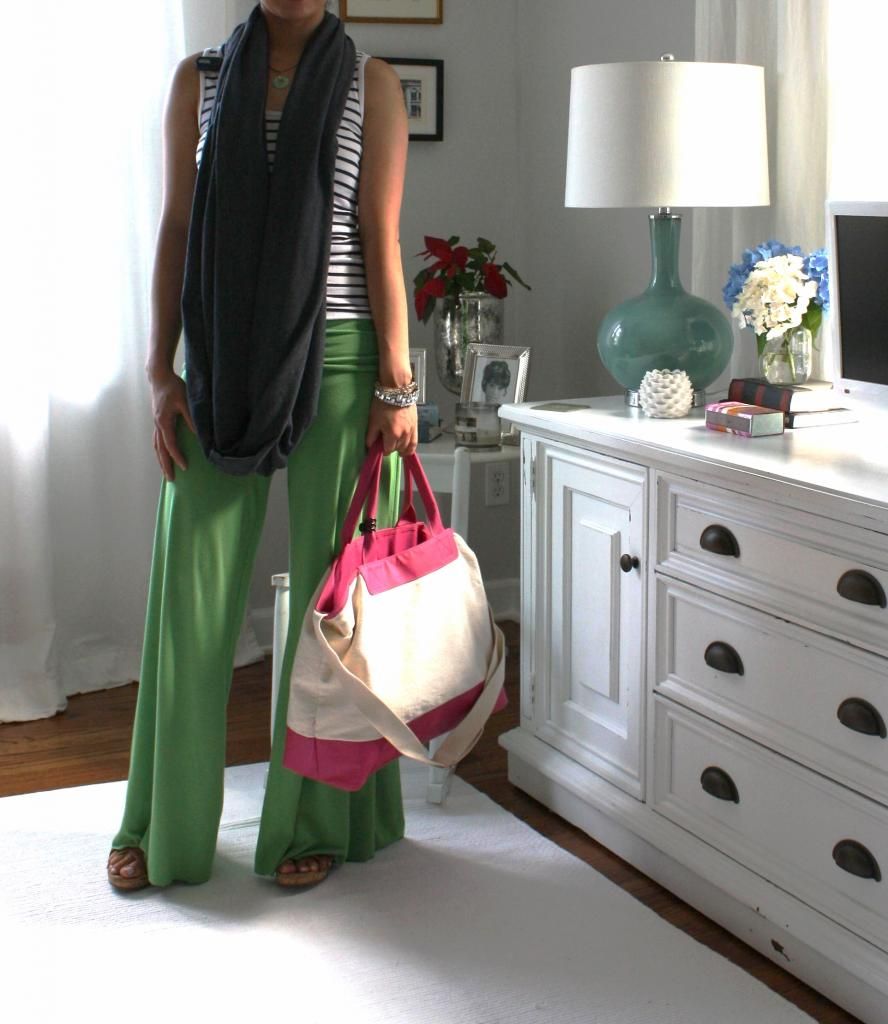 And what on earth is hanging around my neck? Oh, only my most
favorite-est scarf
at the moment...
Wait, it's a scarf.
No, a shawl!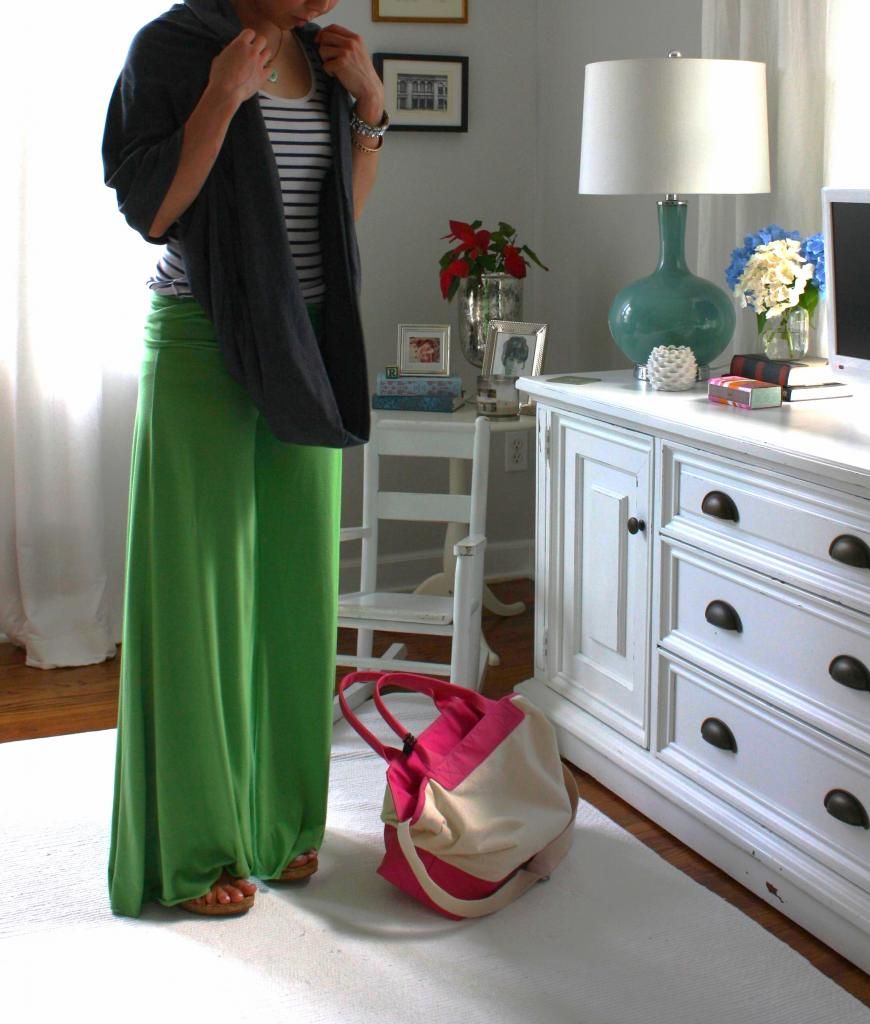 Works excellent as a blanket too.
Even a skirt, or a dress, if one gets creative.
Love it.
Tank - H&M
Pants - Saint Grace
(anyone remember these? The totally in-thing from perhaps 6 years ago. All because Jessica Simpson wore them. She had some great style back in those days)
Wedges - Aldo
Bracelets - Forever21