Flaming red pants are another example of items I HAD to have --- even to the point where I actually paid full price for it *gulp*

How many times have I worn them?
I'm ashamed to say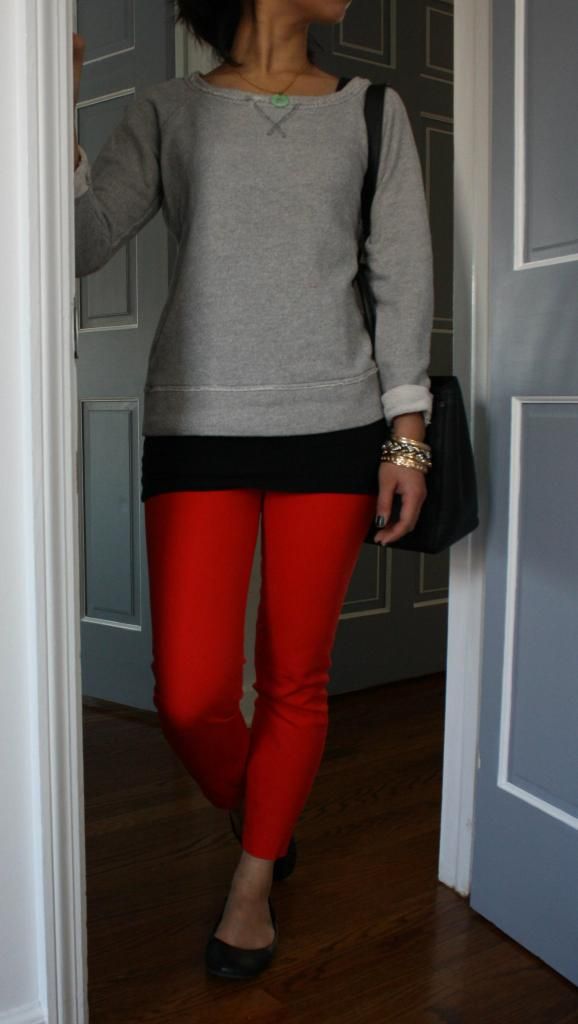 But once again, basics first. And then it's ridiculously easy to see how statement/trendy pieces like this can fit into one's lifestyle.
(although it's really a no to wearing pants this bright without having a shirt covering the bottom...or perhaps that's just for me who has long neglected my daily yoga sessions!)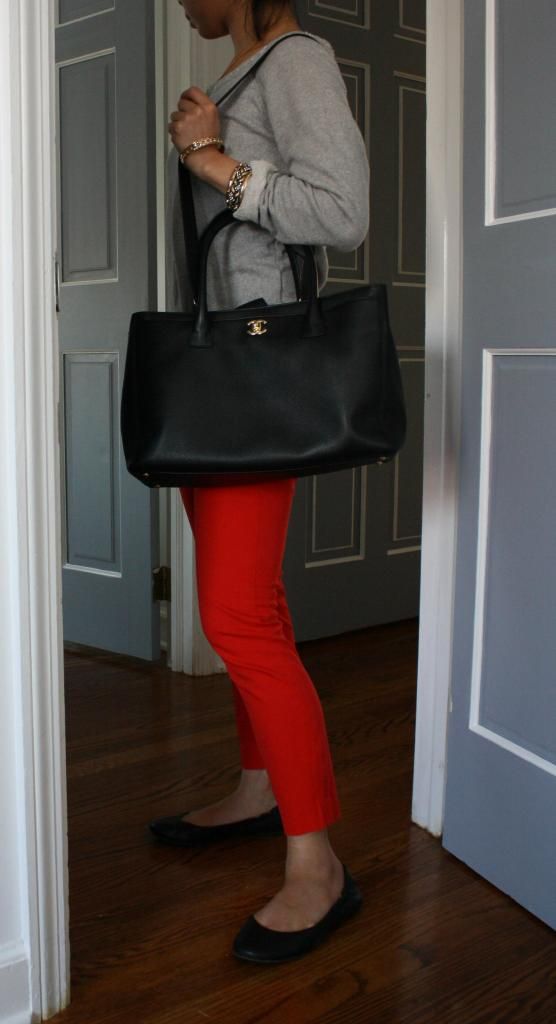 For anyone who's interested -- view of the Chanel Cerf using the strap on someone who's 5'4" tall -- the strap and the way it is designed to be clipped onto the bag ain't the most useful thing in the world --- I feel like it isn't built to handle the strain for when my bag was loaded to capacity during my travels a few months ago, so I avoided using it after awhile.
Sweater - Target (my favorite sweater ever!)
Tank - H&M
(extra 25% off currently by using code COLOR25 for Black Friday)
Shoes - Delman
Bracelets - J.Crew, Forever 21
Bag - Chanel Cerf in black caviar GHW