I like to think that I have a certain look. Actually, it'll be plural. Looks that are dependent on the weather, my mood, which side of the bed I wake up from.....you get the picture.

Today, I am wearing what I term as my modern/urban persona-- still working in the classics realm, but more
fashion-conscious - something a young professional working in a creative field might wear.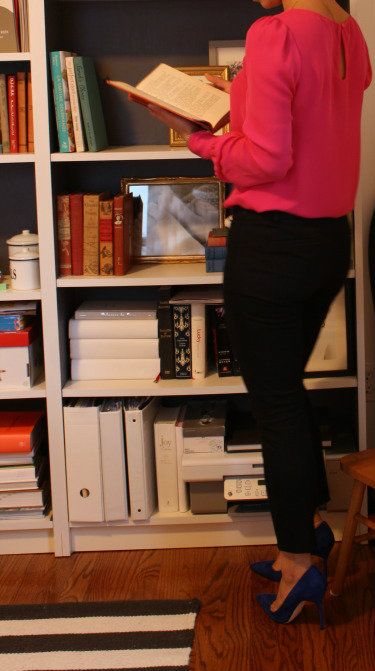 Shoes - Manolo Blahnik BBs in blue suede