It must be an attestation (is this a word?) that I have been dressing pretty sloppily in the past few weeks when a colleague remarked to me that I was looking all done up today.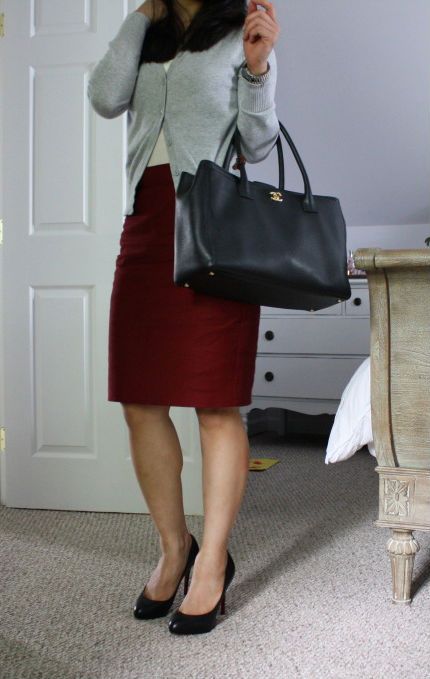 I was most assuredly NOT all done up. But dress comfortably badly for 2 weeks only to revert back to semi-professional outfits will throw a monkey wrench into one's image.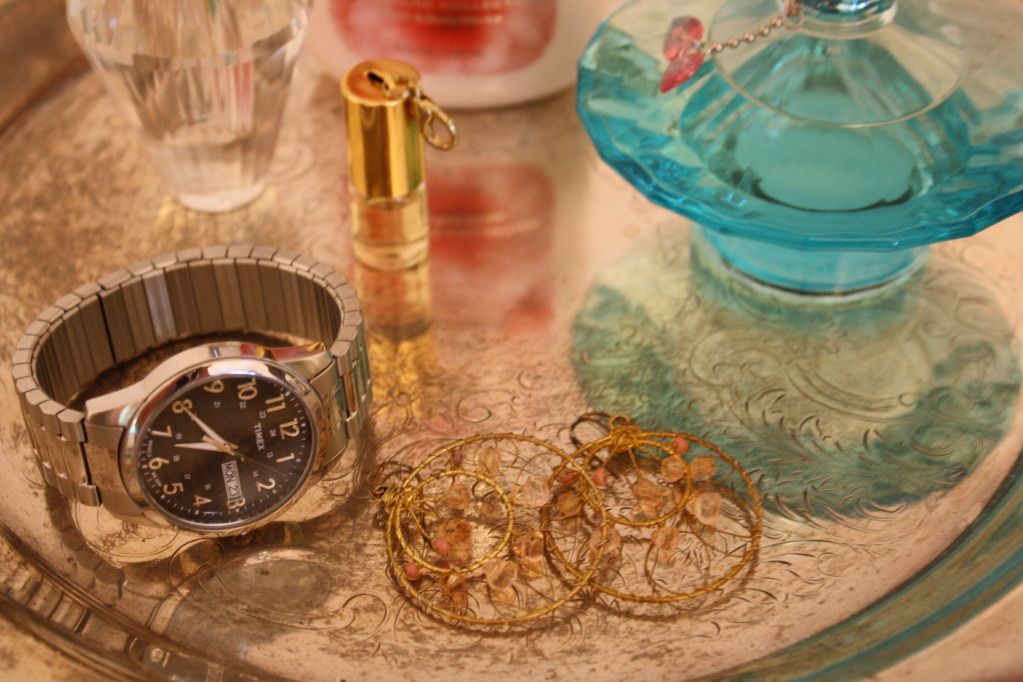 Speaking of monkeys...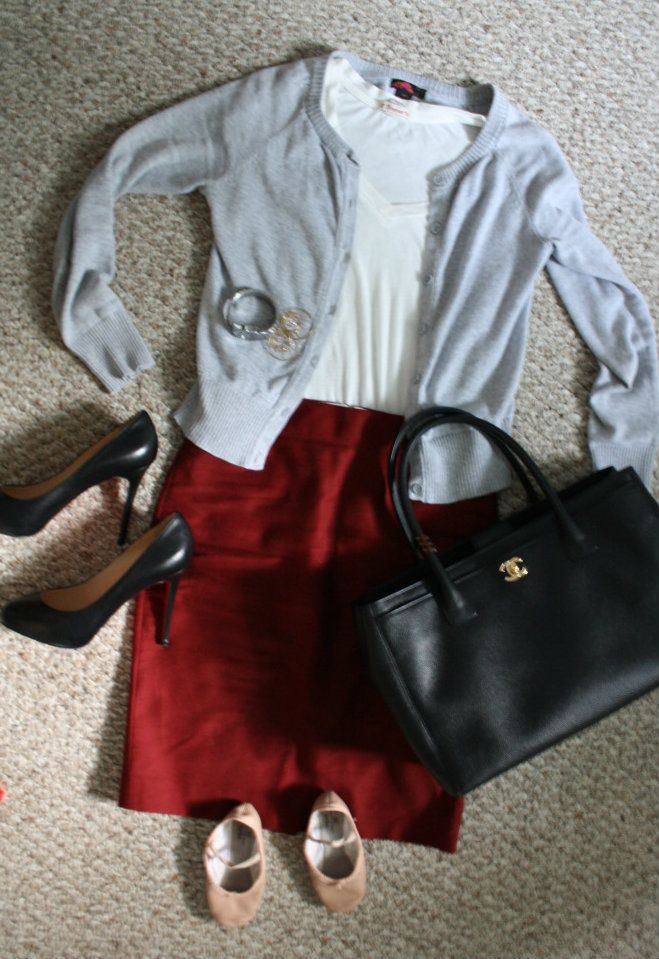 Notice anything odd in the picture above?
Cardigan - Forever 21
T-shirt - Forever 21
Shoes - Louboutin New Declics AND a certain 3 year old's ballet slippers
Bag - Chanel Cerf tote
Little girls are big trouble
And mine happens to be exceptionally good at walking around in 5" heels.
(pardon her room -- redecorating in progress)