I've been gravitating towards solids lately. Mostly black. With bright red lips.
Perhaps it's due to the weather. Perhaps it's due to my mood.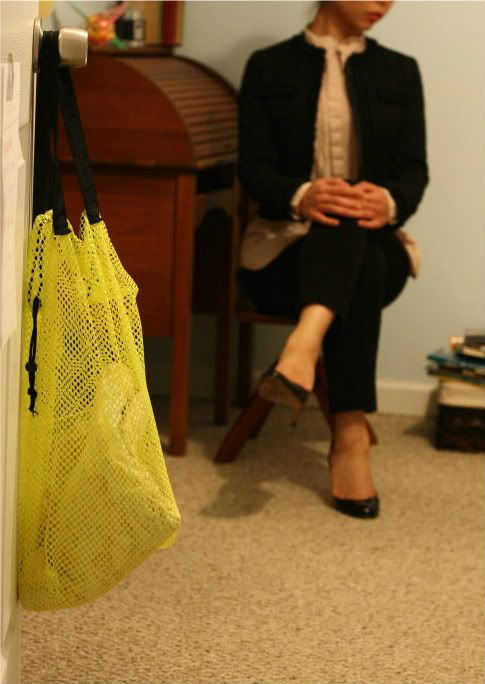 Each morning, I get frustrated with the process of dressing up. Mostly because my current closet is the size of a postage stamp. Or more accurately, the size of an original 1950s closet. How did those people manage to look so fantastic with such a small closet? Perhaps the answer is in terms of well-chosen, quality pieces over quality. Much like the French?
Regardless, I'm tempted daily to toss out my whole entire wardrobe and start afresh.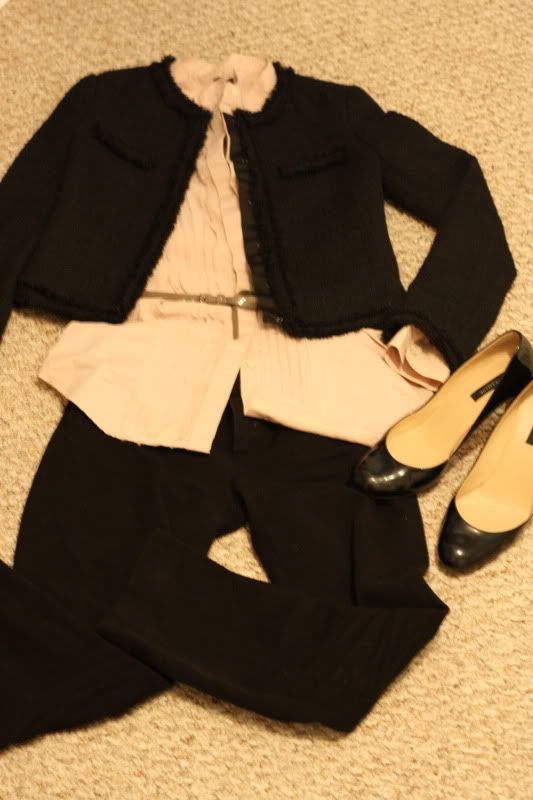 Coat - G2000 (Hong Kong brand, purchased in KL, on sale)
Shirt, pants - Gap (50% off, Black Friday sale 2010)
Belt - H&M
Shoes - Ann Taylor Perfect Patent Pump (40% off sale -- these are occuring very frequently these past few weeks, although they are out of my size for the pairs that I've been wanting. Better for my wallet, I suppose)

P/S: Using a fixed lens is a pain in the patootie. I oftentimes have no more space to back off, nor am I able to go higher, away from what I'm trying to capture, without resorting to pulling out a ladder. And I don't do ladders.