The weather here in New England has been more temperamental than a menstruating female. The forecast is predicting that there'll be snow headed our way this weekend. WHAAAT?????!
The days are getting shorter, and darkness falls by the time I leave my office.To help combat the dreariness of the cold, a bright winter coat acts like a cheerful smile.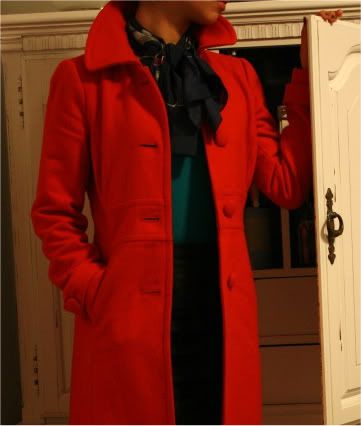 Today in particular has been dreary -- it was raining, the wind was blowing, it was pitch black at 6.30pm, and my car was parked far away.
What was sufficiently warm in the morning, was no longer so...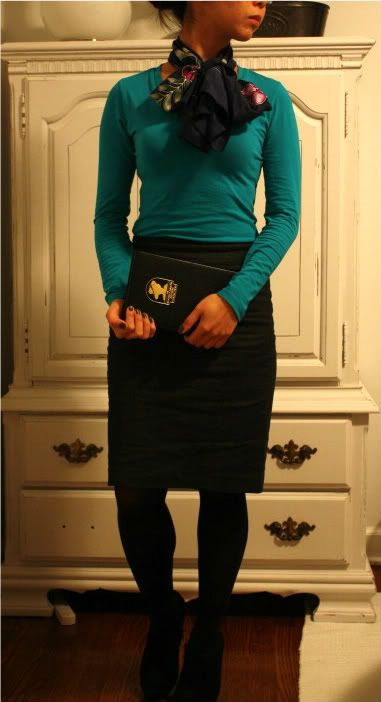 L/S tee - Forever21
Skirt - Ann Taylor LOFT (30% off)
Scarf - from Malaysia
Tights - Target
Booties - Sam Edelman (with 20% coupon code from Piperlime)
Coat - J.Crew (outlet, on sale)

I swear, halfway through the parking lot, I had to chant in my head "Almost there, almost there!!" I felt like my legs were completely frozen as I struggled to bend my knees to walk. Note to self -- get wool tights.
On a plus note, when the temperature goes down, the scarves come out.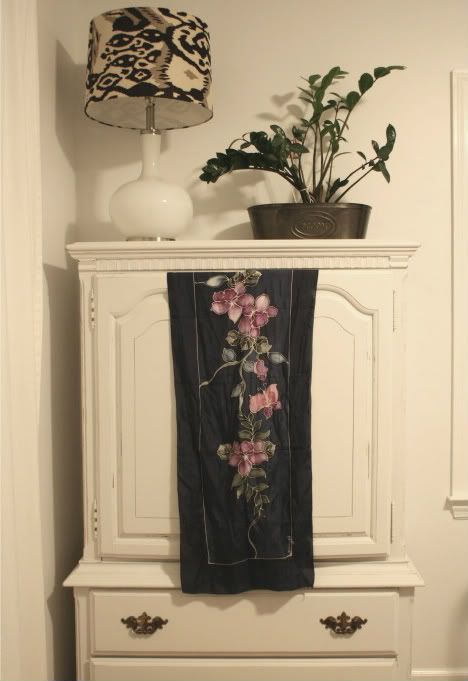 This scarf is a handpainted silk from Malaysia - something that's generally bought as a souvenir by tourists (although I'm not one)
I love the colors and the fact that it's a piece of my heritage.
And no way would I be able to find a $10 silk scarf here in the States!