For the past few weeks, I've been partial towards a bold lip. Vibrant, look-at-me bold.
I got divorced about 3 weeks ago, and after that whole sob story was over and done with, I picked up my daughter and headed to the mall.
I needed a pick-me-up. Something that made me feel strong, independent and worth it.
I purchased Chanel's Lip Lacquer in Dragon. A bold, beautiful, intense red lipcolor.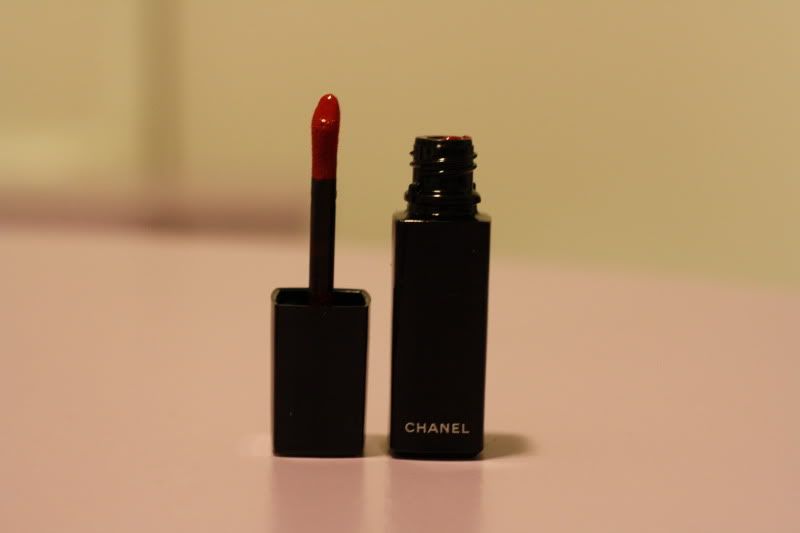 Red lips to me brings to mind strong women who know what they want, and get what they want. It's timeless, classic and sexy.
I've past that moment of insecurity and now I just enjoy how it looks.
A few months ago, I would have never dared to put on any lipcolor other than a nude or a pale pink. Now? I feel like intense color on the lips completes the face. I don't have much time to do my makeup in the mornings, so having a slap of color on the lips just makes me look (and feel) a little more put together.
From left: Chanel Lip Lacquer in Dragon, MAC Viva Glam I, MAC Heartless, Revlon Colorburst in True Red, Revlon Colorburst in Fushsia
My favorite out of the few but growing collection of lipsticks are definitely the Revlon Colorbursts - A single application will last all day, and True Red is a wearable red that's suitable for day wear compared to the Chanel. (Icing on the top is that those ended up being under $2 each, thanks to great drugstore cash back/sales)