New job = renewed motivation to put effort into putting together outfits. Well, more or less.
Also, Katherine from
Feather Factor
keeps introducing blogs like this
one
that keep me hooked and inspired (and sometimes be a downright copycat!)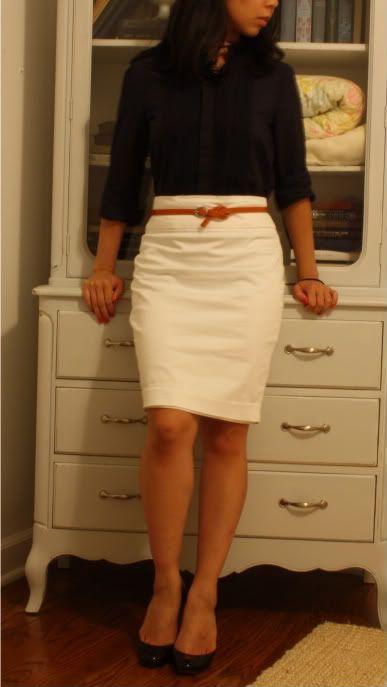 Shirt - Gap
(purchased during Black Friday sale, 2010 when everything in the store was 50% off - $25)
Skirt and belt - Banana Republic
(on sale at store with additional 25% off. You can find it
here
with 30% using code BRSAVE30)
Shoes
- Ann Taylor
(40% off coupon)
I've made a decision to only buy things when they are on sale.
Now that I'm paying attention, there's a lot of stores that have deals and promotions that run quite frequently. Paying full retail price when you could get 30-40% off if only you paid a little more attention doesn't seem particularly smart.