I try to limit myself to a certain dollar amount for shopping each year. This year, the allotted amount will be small due to the fact that I'm on my way to filing for a divorce - If I was being really strict, it should be non-existent, but shopping is therapeutic for me. For example, you really don't want to know how much I spent the second half of last year when my marriage went down the tubes.
But anyway, back to a happier topic, I've always been a bag person, first and foremost. So major purchases for me are typically of the carrying kind.Although I won't say no to other forms of goodies ;)
My daughter is the same way, although she has more of a shoe addiction.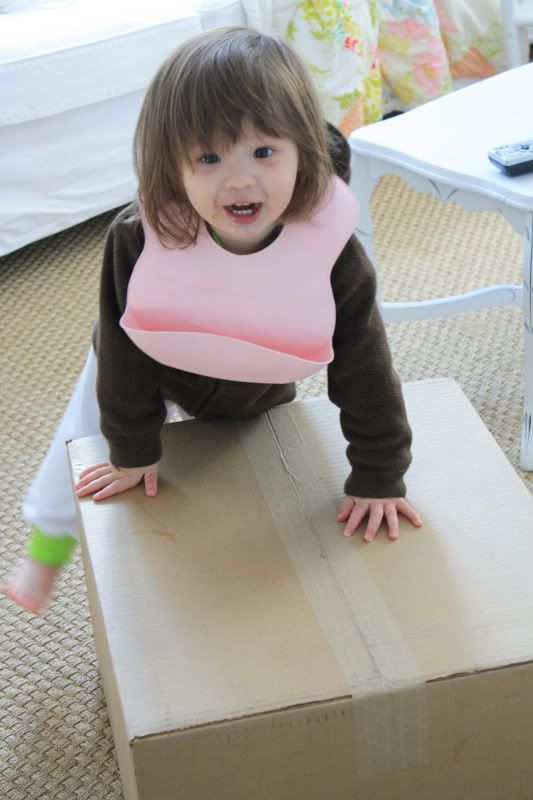 But I shared my joy of tearing open the lovely big package with her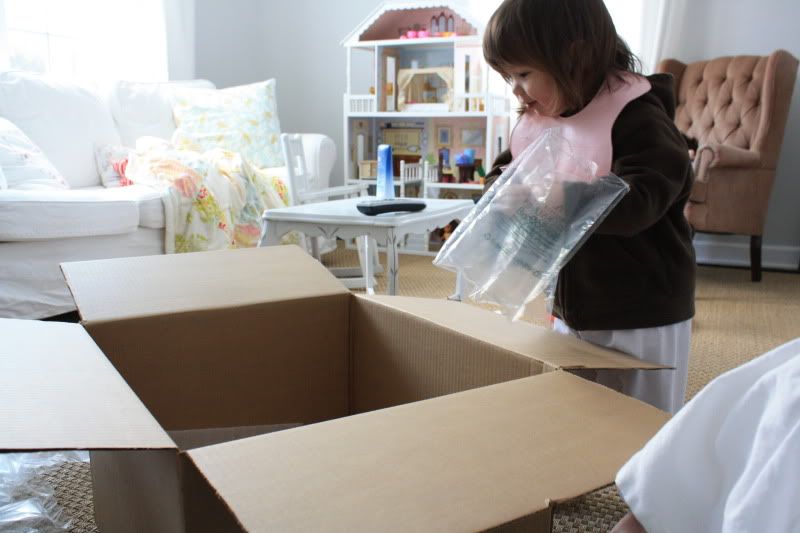 That's a mighty big box, which threw me off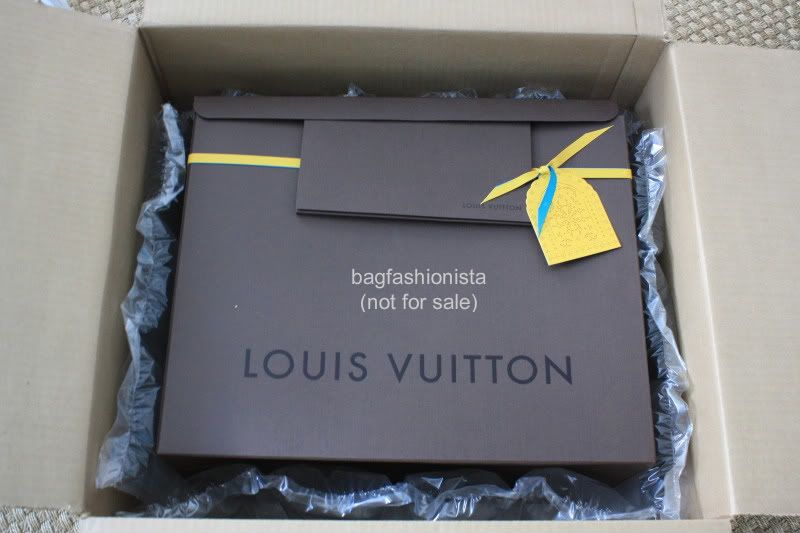 And while my daughter entertained herself with the bubble wrap, I opened up my arm candy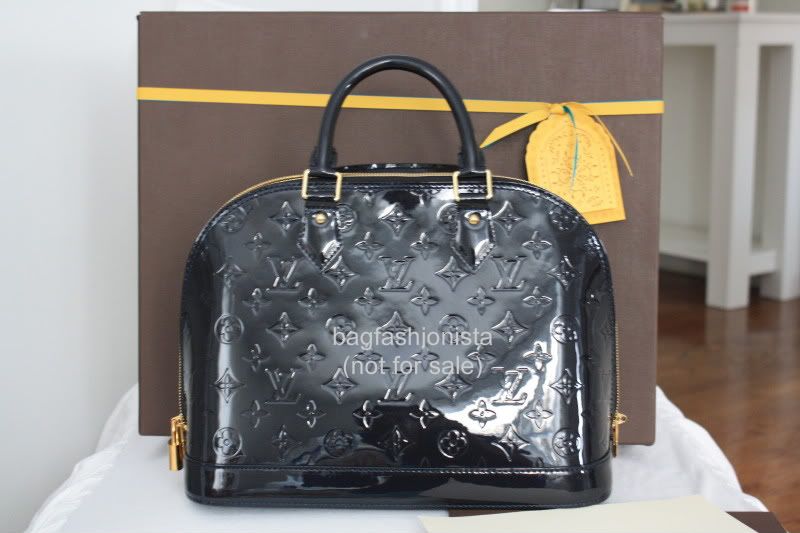 The Louis Vuitton Alma PM, in Bleu Infini Vernis leather - Spring 2011 color.
It was smaller than I expected, but I love her. She's such a classic, structured, ladylike bag.
For outfits, I tend to mimic the bag and wear a LOT of blues with it - This is definitely a dress-up bag, which is good, as I need to veer away from looking like a high-school teen (think Juicy sweats, hoodies and Uggs), especially when I'm out and about with my 2 year old, without a ring on my finger.