I have been lusting over Le Pégase d'Hermès in the black/gold colorway since seeing it in MaiTai's blog, when she introduced the
SS 2011 collection's summer booklet
and I have been anxiously watching
hermes.com
for it to appear.
And here she is, my black (or gold?) beauty!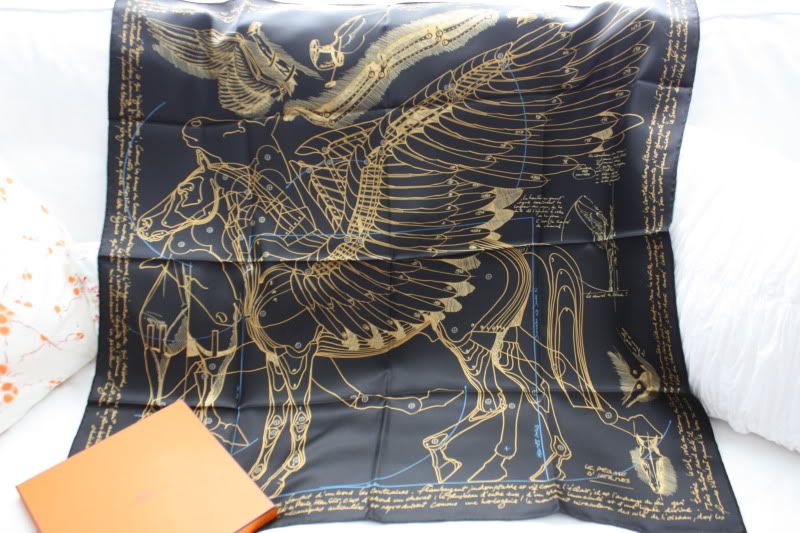 For some reason, I've always been drawn towards their black scarfs - because the other colors (typically gold and silver) tend to really pop. Although now I find out that black is not particularly my "lucky" color....ah well...
Wearing it for the first time today:
I feel like an air stewardess! Not a bad thing, as I've always thought that air stewardesses (in particular, those of Asian countries) are so glamorous - they always seem so soft-spoken, well put-together and worldly. Heck, I know that when I was young, I wanted to be one!
And I have to say, having it on instantly made me feel so sophisticated!
Which is a not-so-subtle way of saying that I want more!!!