Hands down, one of my favorite skirts that I've bought (and one of the greatest bargains) is J.Crew's Liquid Silk Skirt in Dark Navy. I first saw it through a review from
Elements of Style
and my interest was piqued. But at $148, I was a little on the "meh" side, so I decided to wait.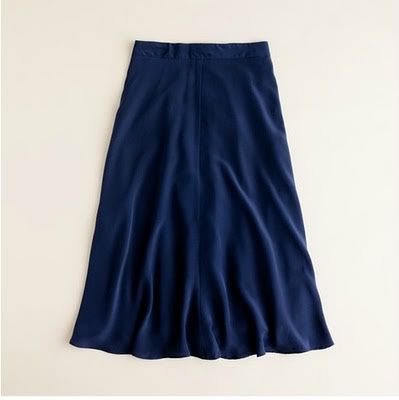 Lo and behold -- it went on sale 2 months or so later at $79.99 online. A little of investigation later, I found it at a store for $49.99 with additional 30% off. (drives me crazy that prices varies between online and B&Ms!)
Made out of 100% silk, it hits about calf length, so I suppose that may throw some people off, but I love it. It reminds me of what women of yesteryears would wear. It's true to size, I suppose -- I've wear a size 0 in their skirts typically, and I do for this one as well.
To demonstrate how versatile it is, here's 3 different outfits that will cater to 3 different purposes:
A casual outfit utilizing brown tones, perfect for a day out shopping, or hanging out with girlfriends at a local coffee shop: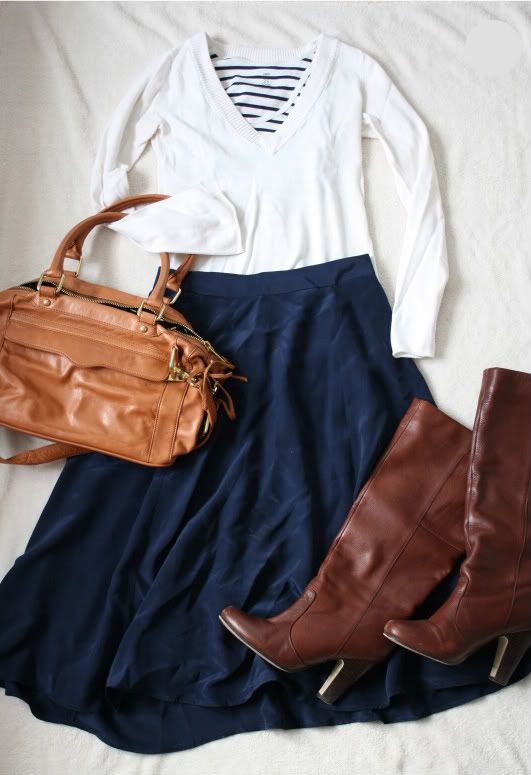 (It might drive some nuts that the browns are not the same, but it doesn't bother me)

Sweater - Old Navy
Tank - H&M
Boots - Dolce Vita
Bag - Rebecca Minkoff Morning After Mini in Almond
A slightly more pulled together outfit that would work for...well...work.
Cashmere turtleneck - Ann Taylor
Scarf - H&M
Boots - from DSW
Bag - Chanel Grand Shopping Tote in black caviar/SHW
And for a candlelight dinner, a simple black and navy outfit spiced up by fab shoes. Add some red lipstick and voila!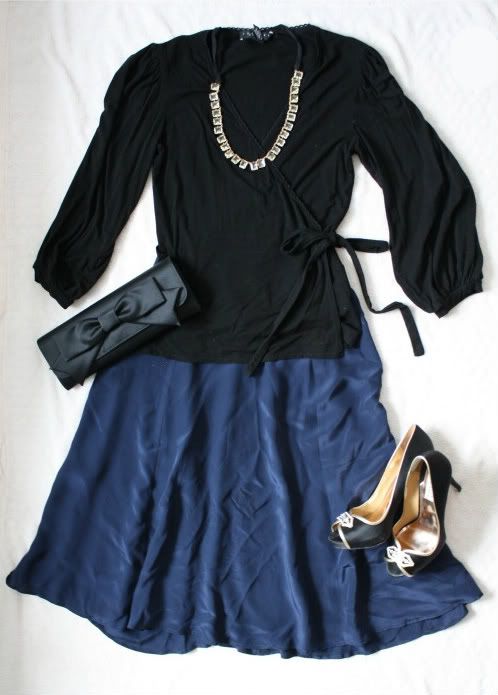 Wrap blouse - Laundry by Shelli Segal (bought from Marshalls)
Necklace - J.Crew
Bag - Hollywould for Target
Shoes - Badgley Mischka
I like it so much that when I found the version in Bright Dahlia (bright purple) on sale in store for $29.99 with an additional 20% off, I pounced.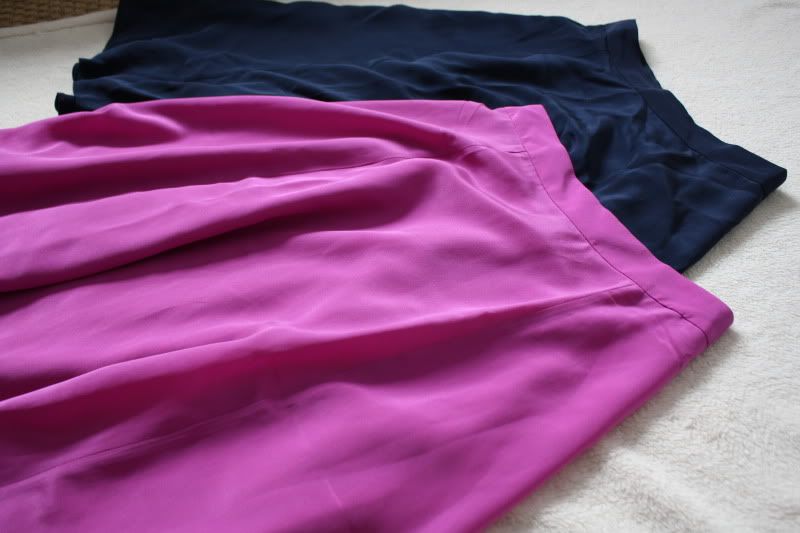 It's currently on sale
online
for $69.99, with additional 25% off with code SHOPNOW (ends today) but if you live near a store, I'd recommend you go there first.
(excuse the wrinkles on the skirt...it's due for a visit to the drycleaners)