It has been snowing all morning (and all night too, I suppose, judging from the amount of snow on the ground when I woke up) and while it was amusing to see the number of cars that eventually reversed away from going up the hill near my house, I figured I'd rather curl my hair and play dress-up.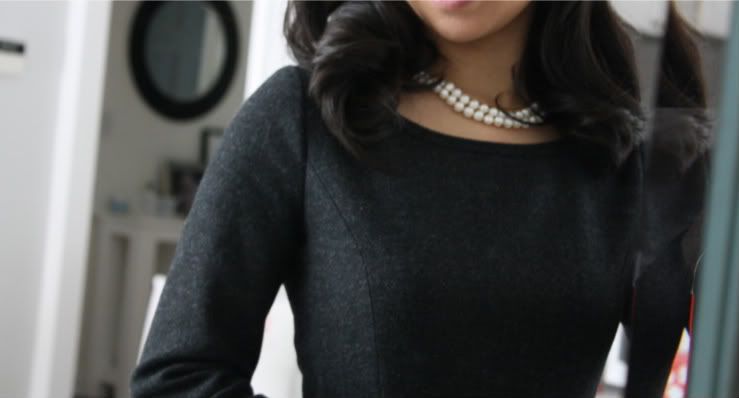 It is gor.ge.ous. The cutting and fit was perfect for me. I've always had issues with fitted dresses because the small of my back is quite...defined? Most fitted dresses I've tried on typically end up having a bunch of extra fabric sticking out around that area. Not a good look.
I didn't have this issue with the Clea.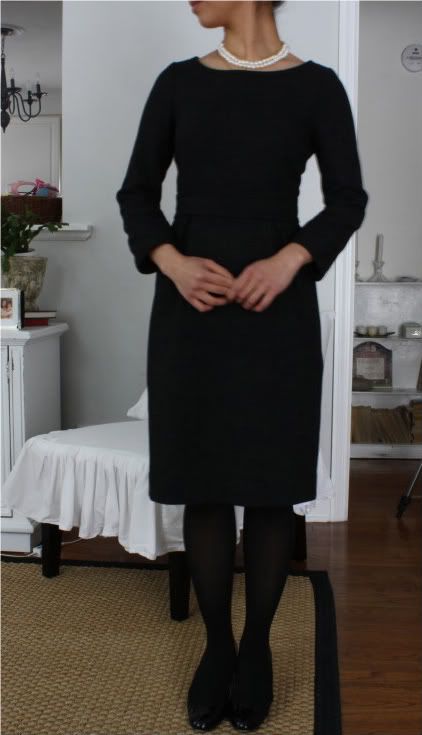 Sizewise, it is pretty much true to size - perhaps it could do to be a tad smaller around the mid-area (again, my lack of meat in the small of my back contributes to this), but it's comfortable as it is. I wear a size 0 in Jcrew pencil skirts and I got a size 0 for this dress.
However, it is wool. Even though it is completely lined, a slip would be a very good idea. And lets just say that this dress is definitely not the choice if you're intending to have cuddling time. As my 3 year-old daughter said, "Momma -- you're prickly!"
Trying to get different variations of looks for this dress is slightly challenging, because it is, afterall, meant to be a sophisticated, professional dress. And I always love me a good, covered, severe dress. Must be the (high-school) librarian in me. If I lived back in the days where women will wear the same dress over and over again because they only have 5 dresses to choose from, this would be the perfect pick for my winter attire. Just replace the pencil skirt with a long, poofy skirt. Very Jane Eyre-ish. ;)
An outfit pairing to satisfy the inner librarian in me:
Shirt - Forever 21
Glasses - Prada
Pumps - Ann Taylor
Something a little more chic and trendy: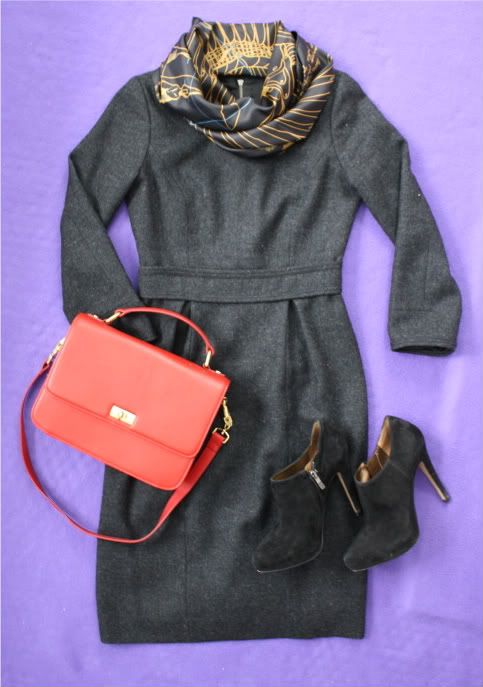 Scarf - Hermes "Le Pégase d'Hermès"
Bag - Jcrew Edie
Booties - Sam Edelman
I will probably end up getting the dress in the blue/green too.
The snow has finally stopped -- I suppose it's time for me to bundle up and start shovelling...