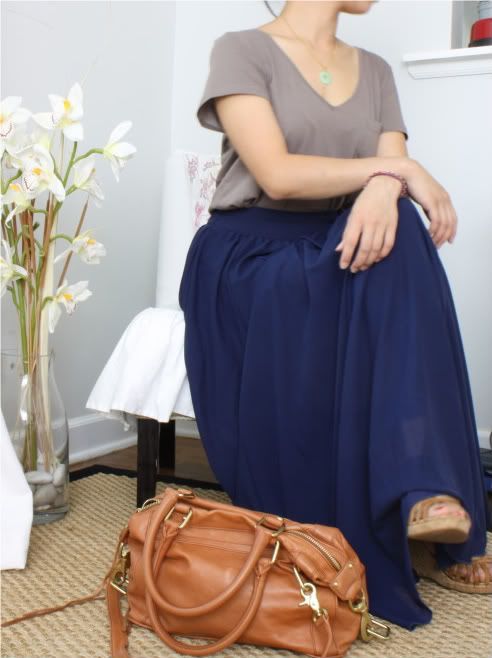 I love flowy skirts. I love navy. I love this skirt. I'm simple, really.
Although it made my tripod fall, so my camera lens rattles now, and it can no longer auto-focus. =(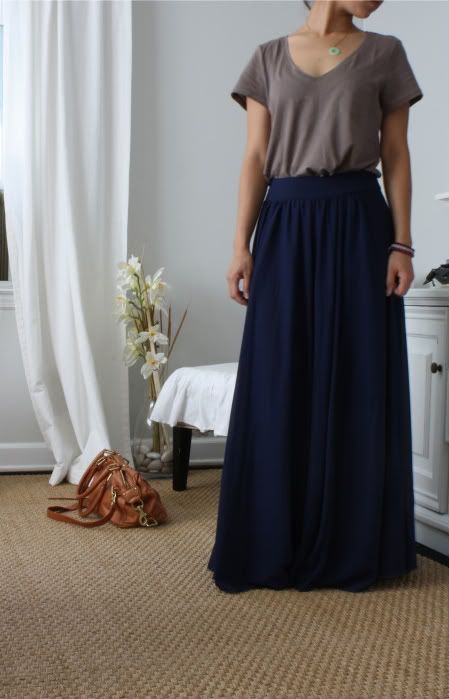 Top - H&M
Skirt - Anthropologie (on sale)
Wedges - Aldo (outlet)
Bag - Rebecca Minkoff (got it during Bloomingdale's sale)
It's actually about 2 sizes too big for me for it to fit the way I wanted it to (at the waist, as oppose to the hips), as that was the smallest size left. But never fear when one has a sewing machine!