Whenever I wear khaki and white together, I always feel like I may turn out looking like a camp counselor. Or a Girl Scout.
Hopefully with the right accessories, I'll turn out looking more chic than that!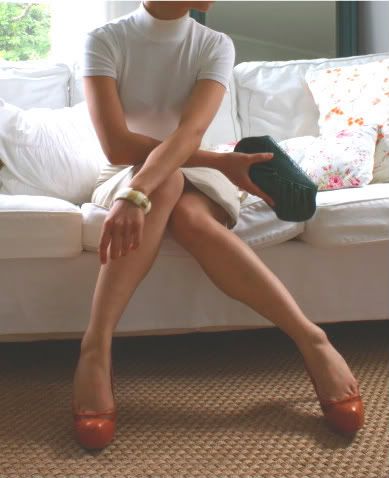 Top - Forever21
Skirt - Gap (had it forever)
Clutch - Lauren Merkin
Bracelet - H&M
And my new Pour La Victoire shoes from
Ruelala
A friend from work called it my "high-altitude" shoes, because these babies are TALL!